LG Gives Ultra HD New Meaning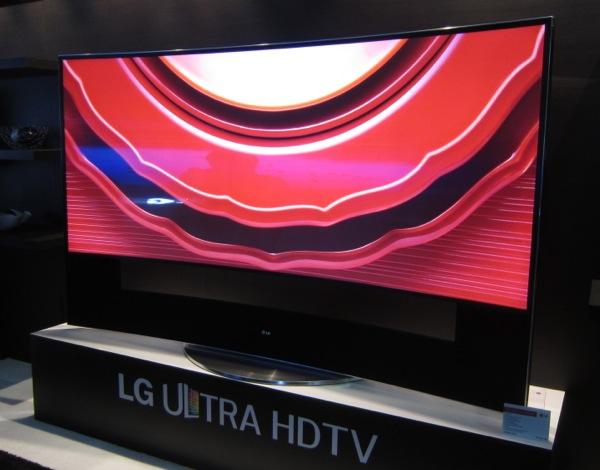 LG launched a wide range of new TVs at a press event on the first full day of the show but the eye-catcher was a 105-inch curved, Ultra HD, LCD/LED set with a 21:9 aspect ratio. The company also showed a flat 98-inch 16:9 Ultra HD LCD/LED model. At $100,000 (OK, it's actually $99,999.99) for the 105-incher and $40,000 for the 98-incher, they're not exactly impulse purchases.
But both use IPS panels for better off-axis performance, have full array backlit local dimming, and incorporate 7.1-channel audio systems designed in cooperation with Harman Kardon.
WHERE TECHNOLOGY BECOMES ENTERTAINMENT