LG and DTS Collaborate on Neckband Speaker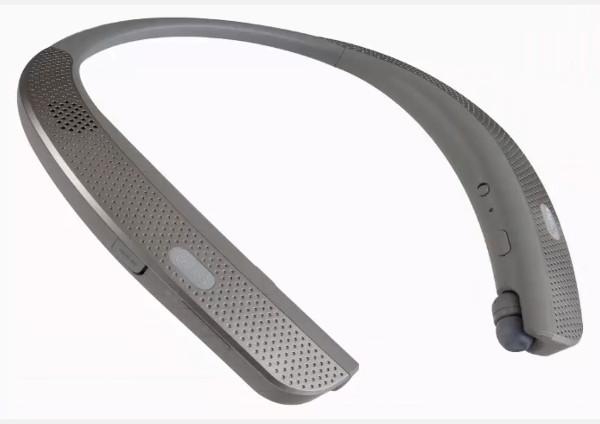 DTS and LG have teamed up to create a personal speaker that fits around your neck.
The LG HBS-W120 Tone Studio, which squeezes four minispeakers into a neckband that rests on your collarbone, is designed to deliver a bubble of sound around your head.
Scheduled for launch in North America and Korea in the first quarter, the wearable speaker supports Bluetooth for streaming from TVs and mobile devices and has retractable earbuds when you don't want to broadcast your tunes for all to hear.
DTS said its role in the partnership was to "delivers optimal sound balance and details" using on DTS Sound tuning technology.
WHERE TECHNOLOGY BECOMES ENTERTAINMENT