Let's Get Small: TI's Pico Projector Party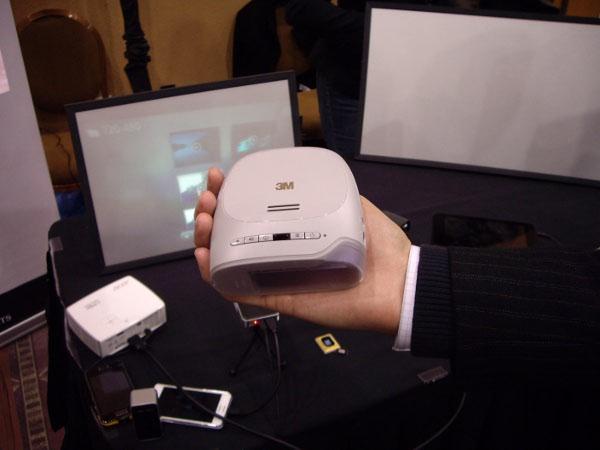 Texas Instruments, developer of the DLP imaging chips used in many of today's video projectors, is demonstrating at CES 2013 a new architecture that makes the already minuscule pixels in Pico projectors even smaller. Dubbed Tilt & Roll Pixel, or TRP, the technology is said to double resolution to 1280 x 800 and increase brightness by as much as 30 percent, making it possible to project larger images from ever-smaller projectors (like the one built into Samsung's Galaxy Beam phone). At the same time, power consumption is reduced by up to 50 percent.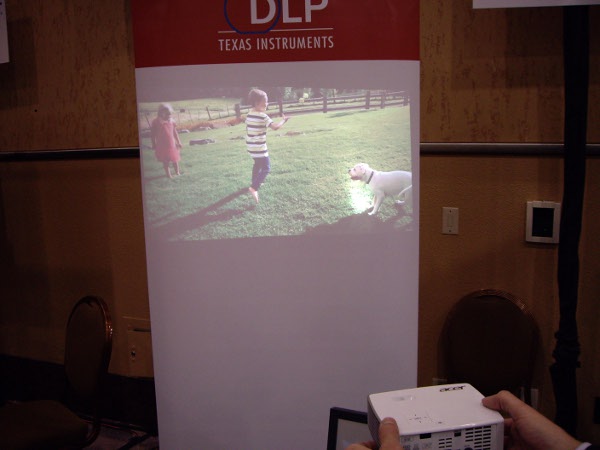 TI is showcasing TRP technology in several products, including Acer's first-in-class K132 projector that delivers an image with 500 lumens of brightness; the palm projector is expected to go on sale soon for about $500.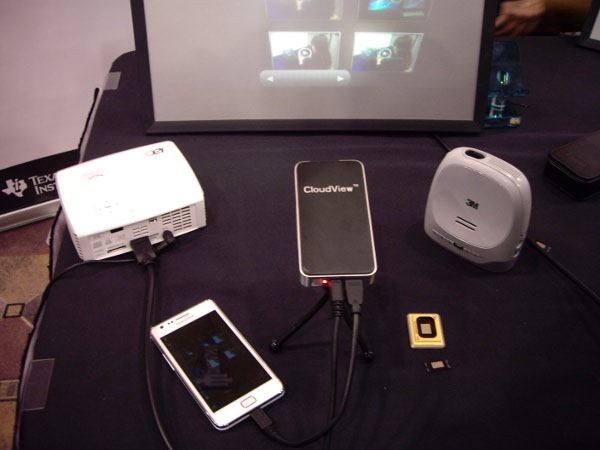 The even smaller CloudView short-throw projector from China's OP Optoelectronics is about the size of an iPhone and said to be capable of projecting images five to 10 times larger than current-generation Pico projectors. The company expects to begin delivering projectors built around the new technology mid year.
More intriguing is the 3M Streaming Projector (top photo), a battery-powered palm projector with a built-in Roku stick that opens up myriad programming options via Internet streaming. The projector launched recently at $299 but has been offered on Amazon for $229. Fun fact: Its bottom is flat so you can place it on a table and project images onto the ceiling. Perhaps a night table in the bedroom?
LATEST VIDEO