Leon Tailors OTO Soundbar to Your TV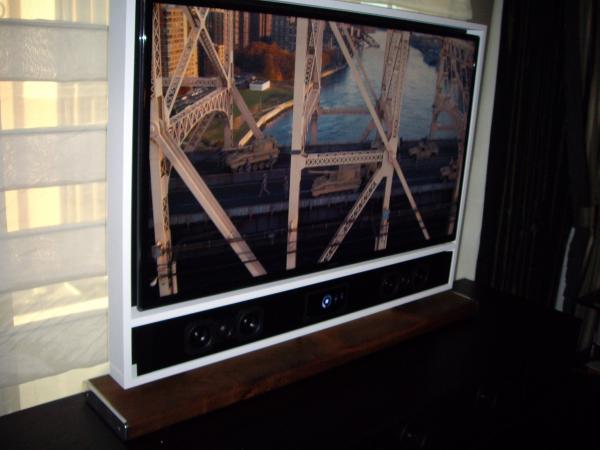 In Japanese, "oto" means "sound." At Leon Speakers, Horizon OTO is the name of the company's latest soundbar, which is custom tailored to match the finish and width of any TV between 38 and 65 inches. Introduced at 2014 CES, OTO finesses six drivers—four 3-inch aluminum woofers and two cloth-dome tweeters—in a svelte MDF cabinet less than 2 inches deep; the drivers are arranged in left- and right-channel woofer-tweeter-woofer complements and powered by a 2 x 50-watt amplifier.
In addition to onboard Dolby Digital processing, OTO has a front-panel touch screen for easy control, optical and stereo analog inputs, and a wireless subwoofer output. OTO is priced at $2,895 or you can pair it with the optional Aaros A8-400 wireless subwoofer, featuring an 8-inch woofer and 400 watts of power, for $4,000.
WHERE TECHNOLOGY BECOMES ENTERTAINMENT