KUBE Portable Bluetooth Speaker Keeps Its Cool Even When Wet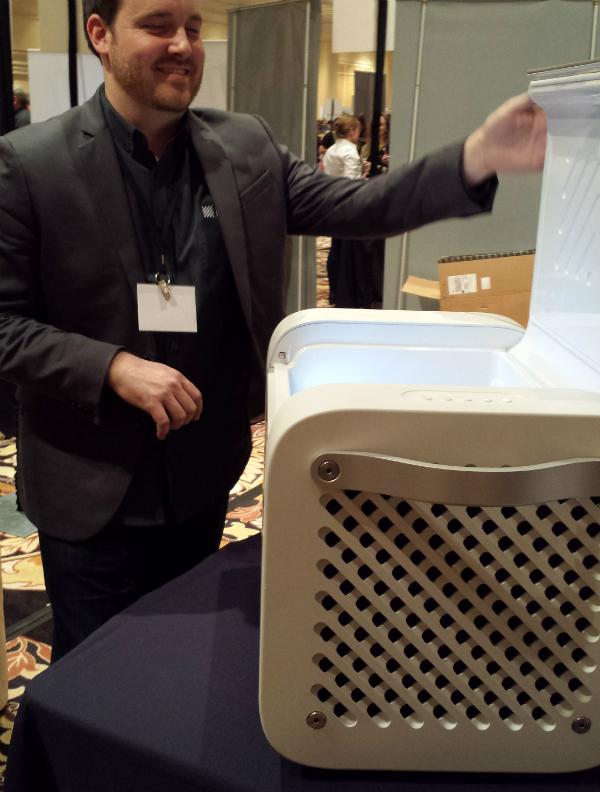 The KUBE portable speaker is one of the coolest new products at CES - literally. The KUBE is a huge, battery-powered speaker that is waterproof and contains a 35-quart cooler inside. How cool is that?
Oddly, not a cube at all (17" x 17" x 23"), the rectangular KUBE produces a big sound with big power. It produces up to 125 decibels of sound, and runs for up to 20 hours on a single charge. (If only some of that power could be used to actively chill the cooler; hours and hours of cold brews!) The speakers aren't just a gimmicky add-on to the cooler - the speakers were designed by the folks at Polk Audio, and Clarion has provided the amplifier technology.
With Bluetooth connectivity, the KUBE is a complete party in a box. It's significantly larger than most portable, waterproof speakers available, but those typically compromise on sound quality with smaller speakers. And unlike those other portables, this one is pretty hefty - you won't want to carry it around for too long, especially once you load up the cooler with a few drinks. Another cool feature - an array of LEDs fade up to let you see what's hidden in the cooler when it's opened. All of the connections are hidden behind a waterproof cover; the music controls are top-mounted and also waterproof.
We're going to have to wait for pricing and availability - early reports had the pricing nearing $1,000, so let's hope the delay means KUBE is trying to get in at a significantly lower price point.