Klipsch Goes Wireless with its New Reference Premiere Speakers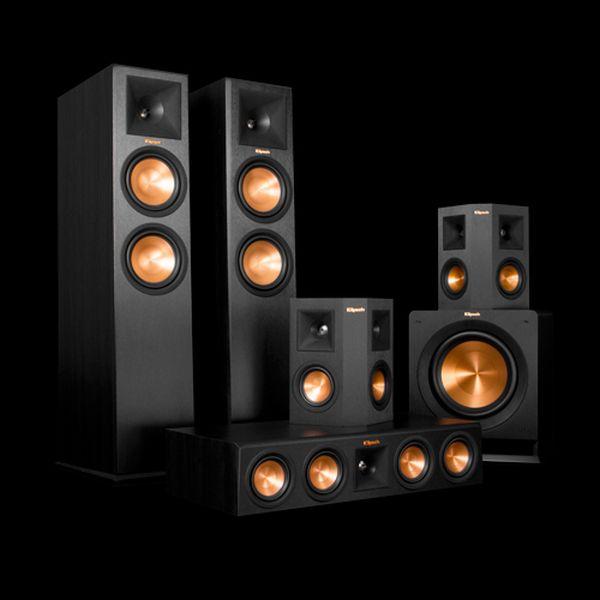 Klipsch's Reference Series speakers get their most comprehensive updates yet, with a new name, Reference Premiere, and WiSA wireless technology.
The Klipsch Reference Series has been around for sixteen years now, and in that time they have introduced five different revisions of the lineup. On Monday at CES the Indiana-based manufacturer announced the most comprehensive revision yet, by adding an entire wireless range, along with a comprehensive redesign of the drivers. I guess they figure that it's the wires, not the actual speakers themselves, that are causing domestic headaches for prospective audiophile home theater enthusiasts.
The wireless version of the new Reference Premiere series consists of four models, the floor standing tower RP-440WF, the bookshelf monitor RP-140WM, the RP-440WC center channel, and the RP-110WSW subwoofer. All use WISA wireless technology to connect to a central hub called the RP-HUB1. The hub comes equipped with four HDMI inputs for source components, along with coaxial and optical digital inputs, and Bluetooth streaming with aptX enhancements. As a complete system, the wireless Reference Premiere can form a complete home theater system, eliminating the need for a separate AV receiver. The system will be available in Q3, with prices to be announced.
If you don't want to wait until the fall, Klipsch has also introduced a traditional wired version of the Reference Premiere, which will be available this month. This comprehensive revision of the existing Reference series consists of three floor standing towers (RP-280F, RP-260F and RP-250F), two monitor speakers (RP-160M and RP-150M), three center channel speakers (RP-450C, RP-440C and RP-250C), and two dedicated surround channel speakers (RP-250S and RP-240S). All feature a new round throated version of Klipsch's Tractrix tweeter horn, which has surfaces coated with silicone rubber to reduce resonance.
Prices for each individual model in the wired Reference Premiere line were not announced, but the floor standing towers will range from about $800 to $1,350 a pair, the monitors will be $500 to $600 a pair, the center channel speakers will be $450 to $650 each, and the dedicated surround speakers will be $325 to $450 each.