KEF Launches New Subwoofers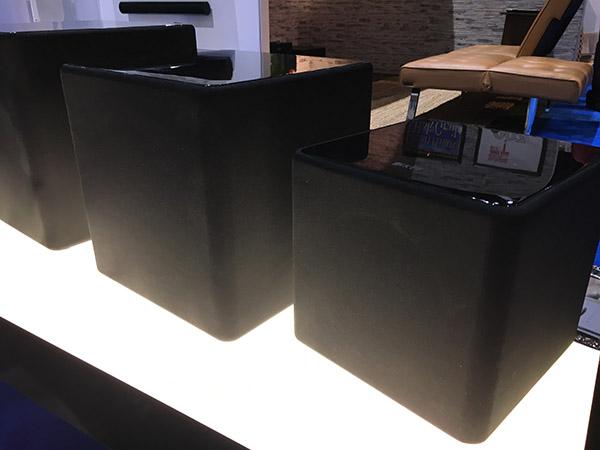 KEF is bringing up the bottom at CEDIA with a new trio of affordable powered subwoofers.
The KUBE-12b ($700), KUBE-10b ($600), and KUBE-8b ($500) are sealed-box woofers featuring 12-, 10-, and 8-inch drivers respectively. Each features a 300-watt DSP-controlled amplifier featuring KEF Smart Compression limiting and KEF Smart Connect, which automatically determines if the sub is receiving an LFE or stereo signal. On-board EQ allows selection of the optimum curve for wall or corner locations via a back-panel control.
Similarly, they all feature the same modern cosmetic, with a gloss black top, black mesh wraparound grille, and rounded corners.
WHERE TECHNOLOGY BECOMES ENTERTAINMENT