KEF Does Atmos in New Q Series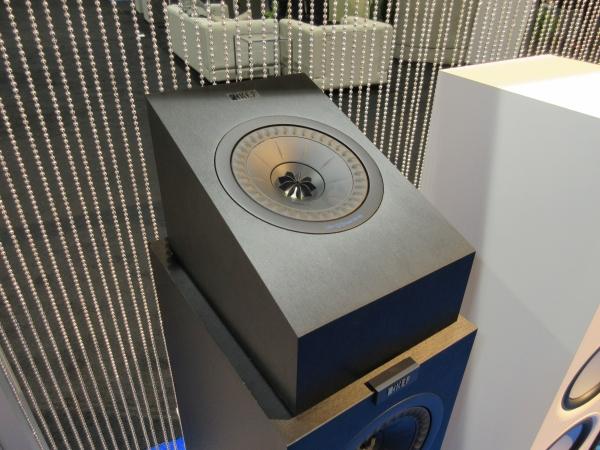 If you're into Dolby Atmos and DTS:X height-enhanced surround, but don't want to poke holes in your ceilings, the next best thing is Atmos-enabled speakers. Put them on top of your floor speakers and they bounce height effects off the ceiling. If you like this idea, the star of KEF's new Q Series is the Q50 Atmos module ($500).
The Q Series also includes three towers (Q950, $900/each; Q750, $750/each; Q550, $550/each), two monitors Q350, $650/pair; Q150, $550/pair), and a center (Q650C, $650). The line no longer includes a dipole surround but they're not recommended in Atmos anyway.
What makes this Q Series different from the previous one? The port has been moved from front to back and the Uni-Q coaxial driver array, an historic KEF innovation, has been revised with new materials, greater depth, and a structure that absorbs energy behind the drivers.
KEF also offers a new active wireless version of its world-beating LS 50 monitor, the LS 50W ($2200/pair), with onboard amps and DSP, PC-friendly USB-in, and sub-out.
Also shown were new cosmetic re-dos of the Reference 1 tower, called the Kent Edition, available in handsome black with copper drivers or white with ice-blue drivers.