Kaleidescape Teases 'Buy Movie' Interface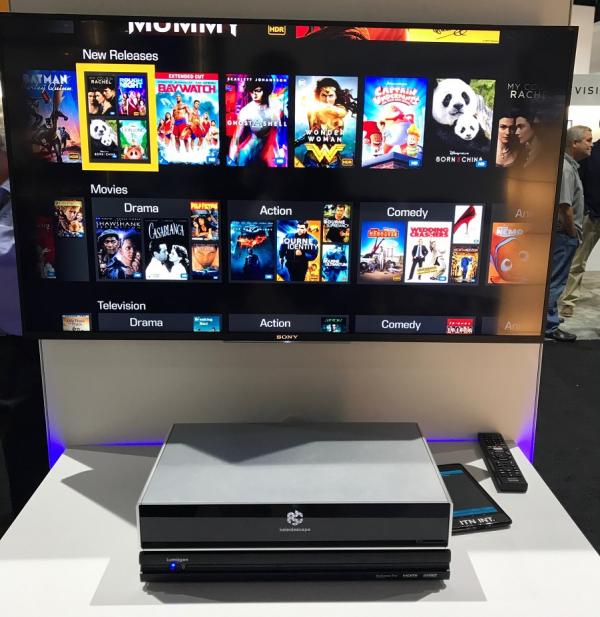 Kaleidescape, the leader in the movie server category, "teased" an advanced, pre-beta look at a new version of its kOs software which will allow users to navigate the company's movie store and purchase movies directly from the on-screen user interface. Previously users needed to log in to the store using a Web browser, and then select and purchase a title and initiate a download. Now owners will be able to jump right from the onscreen interface into the store to browse and make purchases without getting off the couch or lifting a finger off the remote.
The demonstration allows browsing through collections, new releases, by actor, by director, and by similar films, all with an experience that feels very similar to navigating the cover art movie collection screen. For ease of operation, Kaleidescape developed a "pivot" feature which lets you quickly jump to different searching options. You can also select a film, for a deeper "dive" to browse by other actors or people involved in the film.
The Kaleidescape movie store features hundreds of Ultra HD films in HDR with Dolby Atmos audio from virtually every leading studio, as well as thousands of titles in Blu-ray quality. The company feels this addition will make it much easier for users to easily add films to their collections. No announcement on when this feature would be enabled.