JBL Intros New Studio 2 Series Speakers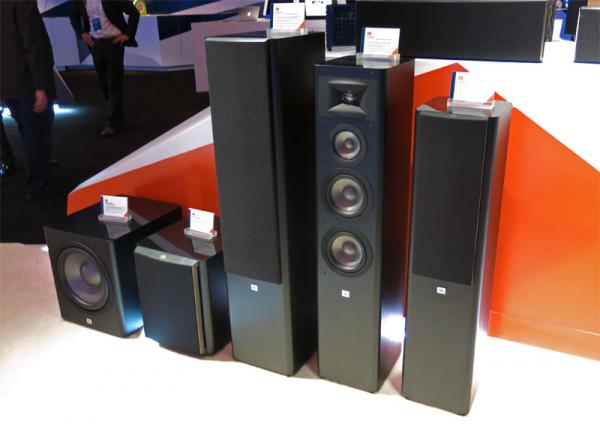 When I tested one of JBL's original Studio Series speakers a few years ago, I liked the sound but never quite warmed up to the wacky look. JBL's new Studio 2 line, which the company displayed at the Hard Rock Hotel and Casino in Las Vegas during the CES show, has a much more refined look that's more consistent with the JBL image of no-nonsense audio products where the industrial design team is kept on a short leash.
The new enclosures look simple but stately, with sleek radiused edges, gloss-finish tops, an aluminum logo bar along the top front edge, and no visible fasteners on front, sides or top.
Like the latest Infinity Reference Series speakers, the Studio 2 line uses a 1-inch CMMD tweeter. But this time, it's used as a compression driver, attached to a small horn using geometry originally developed for the JBL M2 professional studio monitor.
There are three tower speakers in the line: the $1,199/pair Studio 290 (left), the $999/pair Studio 280 (center) and the $799/pair Studio 270. The line also includes two bookshelf speakers, two center speakers, two subwoofers and a monopolar surround speaker that can also be used for on-wall applications.