IOGEAR Dock Enables Desktop 4K TV Connections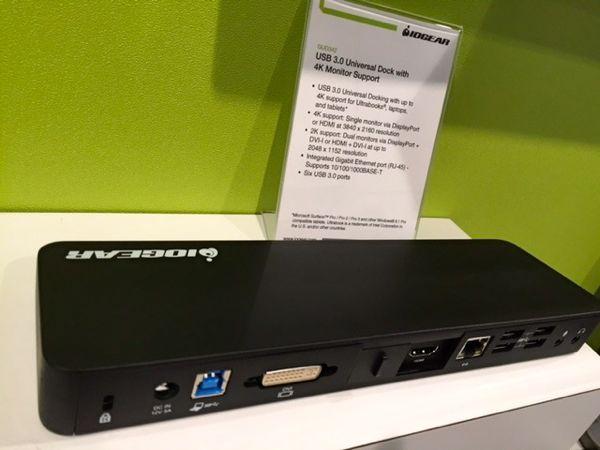 IOGEAR's Universal Dock with 4K monitor support extends the capabilities of your desktop, laptop, or Ultrabook so it can connect to pretty much anything, 4K TVs included. Even if you neglected to take advantage of half of the connectivity options that it provides, you'd still get a gooey, good feeling knowing you have almost unlimited means to make a hook-up.
Connectivity from your host is via USB 3.0, and you can output 3840 x 2160-res video via HDMI or DisplayPort. Another option it provides is to output 2K video to two separate monitors via a combination of HDMI, DisplayPort, or DVI. Along with all that output connectivity, there are six USB 3.0 ports for connecting peripheral devices, plus a Gigabit Ethernet port.
Last but not least, IOGEAR's multitasking marvel includes analog stereo audio output and microphone input jacks. So go ahead and plug something in.
WHERE TECHNOLOGY BECOMES ENTERTAINMENT