iFROGZ New Wired/Wireless Headphones Combine Comfort and Value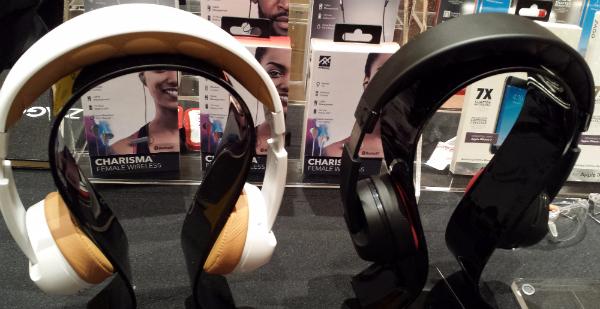 It seems that over-the-ear headphones have become more than just a fashion statement. iFROGZ new Impulse wireless headphones combine the comfort of headphones with the convenience of Bluetooth wireless capabilities. The Impulse can be folded up with ease for travelling or compact storage. With gorgeous deviated red stitching on black leather or the currently trendy white and beige, they still please the fashionista crowd.
The Impulse have a built-in microphone for phone communications and touch controls on the earpads are conveniently located for intuitive use. Thick padding on the earcups make them comfortable to wear for hours, while providing a decent amount of passive noise isolation. They can also be used with a wired connection for the best sound possible. With 40mm drivers, they have a decent amount of bass response. The Impulse should provide playback for up to 12 hours with volume at 60%.
"We believe everyone should participate in our increasingly mobile world," said Brian Stech, president of ZAGG Inc, the parent company to iFROGZ. "Our IFROGZ products transform the audio technology people want into a value proposition they can afford, yet still deliver an amazing array of features to satisfy even the most discerning listener."
They are currently available for $59.99. Given their features and that price, the Impulse are quite the bargain.