The House of HEOS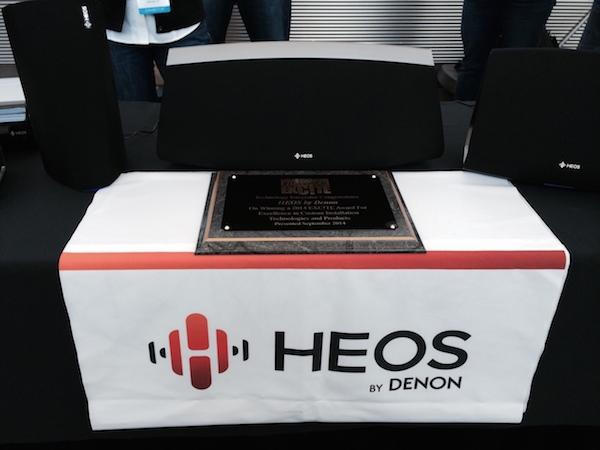 HEOS
is Denon's answer to the question, "Who on the planet can come up with a wireless, streaming music system that's even close to sounding as good and being as easy to use as the ever-popular Sonos system?" The much-anticipated system, officially called
HEOS by Denon
, is being introduced at CEDIA EXPO 2014.
The HEOS system currently consists of three all-in-one wireless/wired speaker systems: the HEOS 3, HEOS 5, and HEOS 7 ($299, $399, and $599 respectively). The ported, dual-driver HEOS 3 is wall-mountable (using threaded inserts on the back) and can be used either vertically or horizontally. The larger five-driver HEOS 5 includes a built-in handle. The largest model, the seven-driver (five active plus two passive) HEOS 7 includes five Class D amps and is capable of filling large rooms with high-performance sound.
The HEOS system also includes the 100-watt x 2 HEOS Amp ($499) that includes an optical digital input, an auxiliary analog stereo input, and a subwoofer output. The non-powered HEOS Link ($349) adds coaxial and optical digital outputs, a 12-volt trigger output, and an IR-emitter output for power, volume, and input selection control of an external AVR.
All of the above HEOS by Denon system components are available now directly from Denon or at select retailers.