Hi-Fi Returns to L.A.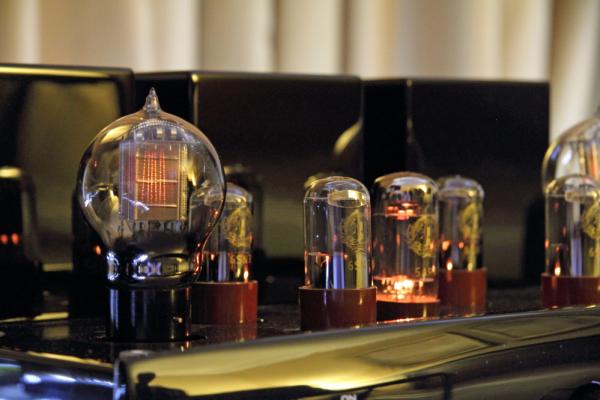 We seem to be going through a mini-renaissance in the hallowed tradition of the American hi-fi show, what with this year's burgeoning crop of existing shows and welcome upstarts. Yet Southern California audiophiles, despite living in what some would consider the nexus of the audio industry, haven't been treated to a good show for years. Last weekend, the drought finally ended with a flood of really cool hi-fi gear and hundreds upon hundreds of dedicated audio enthusiasts into the Hilton Irvine/Orange County Airport hotel, where T.H.E. Show held forth for three days.
For years, T.H.E. (The Home Entertainment) Show has been an independent production, held alongside the Consumer Electronics Show or the CEDIA Expo. It's known as a haven for boutique audio manufacturers who don't want to get lost in the noise or pay the higher fees of the big shows. The Newport event, though, was a standalone event targeted at consumers.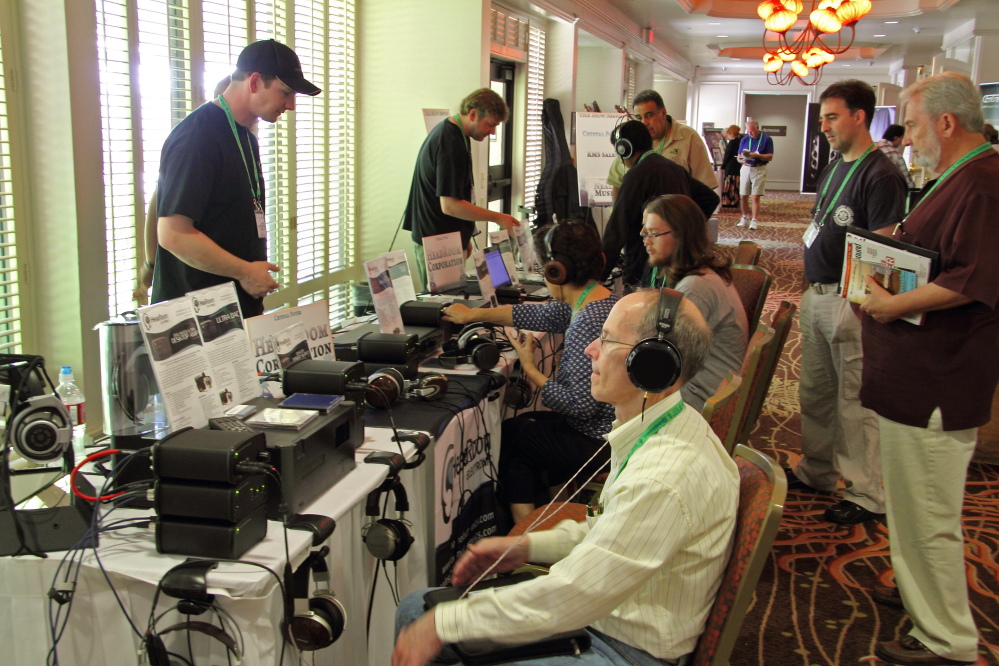 Expecting big crowds over the weekend, I hoped to have free run of the show's 77-odd demo rooms by arriving right at the start, at noon on Friday. No such luck - when I got there the Hilton parking lot was full and I lucked into the last parking space at the hotel next door. And while it was always easy to find a neglected room where I could snag the prime, dead-center listening chair, many of the rooms were so crowded I never really got a chance to hear what the featured systems could do.
T.H.E. Show featured everything from budget gear to ultra-mega-high-end stuff. Of course, it was mostly stereo systems, although Meridian impressed everyone by displaying its 4K projector on a screen that covered almost the entire wall of a hotel ballroom. On the first floor, showgoers could purchase LPs and CDs and also check out smaller gear such as headphones. Those who needed a break from checking out cool gear could take in panel discussions and musical performances
Rather than give you a tedious room-by-room account of what I saw and heard, I'll just touch on what were for me the highlights. I don't know what the plans are for next year, but if 2012 T.H.E. Show is within comfortable range for you, I would say "GO!"