Here's Another Look at Polk's Command Bar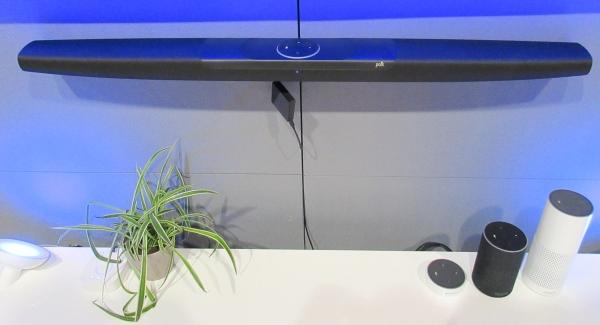 Yesterday's story about the press conference introducing the Polk Command Bar didn't really show it at its best.
Here's what it looked like at the Sound United booth at the convention center. Except for the Alexa ring, the bar is not really blue. That was a trick of the light. But up close and personal, it looks pretty snazzy.
WHERE TECHNOLOGY BECOMES ENTERTAINMENT