HDR Is Here!
High dynamic range source material (HDR) has been available for downloading for months now, but the offerings have been spotty and, like the other enhancements that comprise the new Ultra HD format (4K 2160p resolution and longer, lower and wider color) constrained by the often limited bandwidth of Internet delivery. While popular notions of ever expanding bandwidth and more efficient compression abound, no one can know the future. And even now not all areas of the country are served by even the minimum Internet bandwidth required for fully featured Ultra HD delivery, much less at the highest possible quality.
The new Ultra HD Blu-ray format, however, has (together with the new HEVC compression codec) enough bandwidth to hold most full-length movies (though perhaps not all three Lord of the Rings films on one single-sided disc—yes, that's been done on 1080p Blu-ray!). As of early March 2016 there are roughly two-dozen films available on Ultra HD Blu-ray. All of them, as far as we know, include HDR (HDR capability is mandatory on Ultra HD Blu-ray players, but Ultra HD Blu-ray discs are not required to have HDR).
We're working our way through many of the first discs as I write, and will have a full report on them along with the first player (the Samsung UBD-K8500) in the near future. But my initial impressions on HDR are mixed—not with the format's potential or its performance at its best, but rather with its initial realization on both discs and displays.
At its best HDR can be eye-popping. At its worst it has me fishing around for the best settings on the display, which can vary more than I'd prefer from disc to disc. I have a pretty good idea of what a well-adjusted image should look like, but HDR is as new to all of us here at Sound & Vision as it is to everyone else. It would be nice to be able to confirm our control setting guestimates, but we don't yet have the HDR test patterns to insure that the players, discs, and displays are handling HDR correctly (or to perform a proper color calibration). We're currently limited to dialing in the UHD HDR image subjectively.
One issue with the first wave of discs, discussed endlessly on various Internet forums, is the fact that most of them have actually been produced from 2K elements upconverted to 4K during the mastering process. In industry lingo, the element used to master a disc is called a DI or digital intermediate. Many of the movies were shot on 4K or higher digital cameras, or on film, but these were reduced in production to a final 2K DI. Even computer-generated special effects are still largely produced in 2K, and CGI is used heavily not only for action scenes but for complex sets, backgrounds, and in other ways you wouldn't suspect. Mark Watney's beard and shiny helmet visor in The Martian, for example were CGI, as were many of the effects in The Revenant. You didn't think Leo was attacked by a real grisly ("take 25!") did you?
So even if the rare DI master is actually native 4K, as are most of the first Ultra HD Blu-ray releases from Sony Pictures, significant parts of it were almost certainly upconverted from 2K elements. Sony has an undeniable advantage here. DIs are also used for theatrical digital presentations, and many digital cinemas use Sony's 4K digital projectors. Sony has therefore produced 4K DIs more extensively than much of their competition. Déjà vu all over again; some of the very best early DVDs came from Sony, downconverted to 480i (including anamorphic processing) using HD masters they had produced and stockpiled from their catalog titles.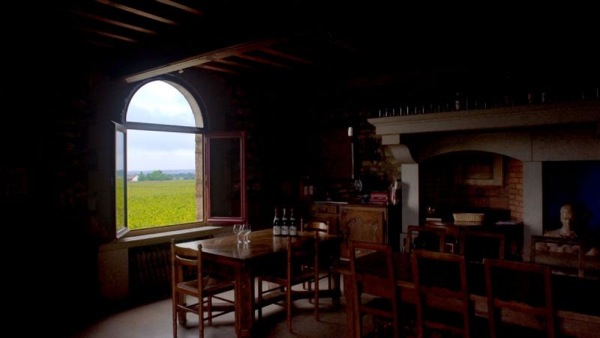 This 2K DI issue may be unfortunate, but it's unavoidable. Going back to the original 4K digital camera or film source elements would likely mean reconstructing the entire film (not to mention redoing all the CGI in 4K), a process that would be so prohibitively expensive that the format would never get off the ground. But it's also true that a competent upconversion from a 2K DI to a 4K Ultra HD Blu-ray won't look significantly less detailed (or perhaps not look less detailed at all) than true 4K on the largest flat screens most consumers use (65-inches or less) and at their accustomed viewing distances.
But HDR is something you can see on any set offering it. And that raises another interesting issue with those 2K DIs. Generally a DI will have one benefit that can be useful for HDR; they're usually produced at a bit depth of either a 12 or 16. That's of no use for 1080p Blu-ray, and for that application the DI must be downconverted in the disc mastering process to 8 bits. But for Ultra HD Blu-ray it can use 10-bits, thereby retaining some of the higher dynamic range needed for a UHD release.
(Ten bits are standard for the HDR 10 HDR format. Dolby Vision HDR can do 12 bits, but all of the current and anticipated HDR titles are HDR10 only, as is the Samsung Ultra HD Blu-ray player, and thus limited to 10 bits. Ultra HD Blu-ray titles don't have to be HDR (though all of these early releases are), but Ultra HD Blu-ray players must be capable of playing HDR discs.)
It's also likely that those DIs are mastered in something other than Rec.2020—the color gamut standard for Ultra HD. They will likely use P3—the gamut employed in digital cinema. P3 is wider than the current color gamut standard for 1080p HD (Rec.709), but significantly less extended than Rec.2020. But no consumer displays we know of can stretch wider than P3 (and most do slightly less) so that's a current limitation that can't be avoided.
While a 12-bit DI can provide 10 bits of real dynamic range to Ultra HD Blu-ray, there's more than one way to make use of those 10 bits. The entire movie can be truncated to 10 bits or, more creatively, it's possible to move the available 10-bit window up or down dynamically to optimize each scene and make the best use of the available bits. You may loose a bit of information at the top or bottom of the DI's 12 (or 16) bit capacity, but the result will likely be better than a simple truncation. Users of Photoshop may well be familiar with this operation as it relates to producing the best results from the raw files of their digital pictures. My only concern is that once that's done, the temptation to amp up the HDR wow factor even further by creative mastering may well be irresistible—say by pushing the top end of the gamma curve or even clipping the peak whites. If the director or cinematographer is present, and this isn't overdone, I have no problems with it. And from the early discs I've seen so far I haven't found any attempts at objectionable "pseudo HDR" as viewed on a well-adjusted HDR Ultra HD set. But the audio "loudness" wars in pop-music releases, achieved by severe dynamic compression of the source material, should be a warning flag. Louder (or brighter) sells; for proof of that just step into any big-box video showroom.
We are, in effect, in the wild, wild, west days of HDR and Ultra HD Blu-ray. But I remain a fan of the format. Even in these early discs it offers significant video enhancements. When all of this settles out, with perhaps new titles mastered from the get-go in 4K, wider color, well-considered HDR, and set makers ironing out their end of things, it will look even better.