HDMI to Infinity and Beyond Page 2
HDMI 1.4 features that offer the most immediate benefits to the consumer:
HDMI 1.4 can transmit, pass, and receive the new 3D source material. HDMI 1.3 offers the same maximum bandwidth as HDMI 1.4, but 1.4 can carry additional data that better accommodates Java-intensive discs. HDMI 1.4 can also recognize and transmit the flags imbedded in a 3D source that tell your 3D HDTV to automatically switch to the correct 3D mode.

HDMI 1.4a is identical to HDMI 1.4 except that it adds compatibility with the mandatory 3D broadcast standards. These include the side-by-side horizontal and top-and-bottom formats. These both provide 3D, but side-by-side has a resolution of 960 by 1080, and top-to-bottom has a resolution of 1920 by 540—that is, half the resolution of full high definition. At present, Blu-ray is the only source that offers full 1920-by-1080 3D resolution for home viewing.

HDMI 1.4's Audio Return Channel lets audio from the set pass back through the HDMI cable that connects the display to your A/V receiver or surround processor. This can eliminate the need for a separate audio cable (analog or digital) from the set's audio output to the AVR or surround processor. This is also true for sources connected directly to the set or sources that originate in the set, such as the sound from an onboard HDTV tuner. For this feature to work, both the AVR and the HDTV must offer Audio Return capability. This connection can only carry two-channel PCM, multichannel audio, and lossy Dolby Digital and DTS—not their lossless high-resolution siblings.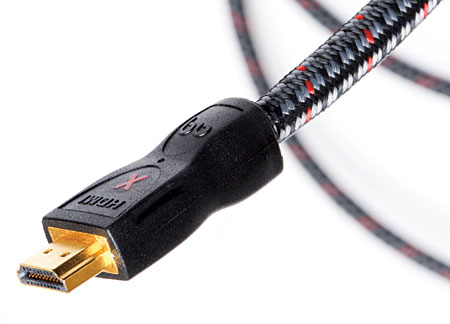 HDMI 1.4 features that will offer benefits further down the road:
The HDMI Ethernet Channel allows multiple components connected with HDMI 1.4 to share a single Internet connection to one of the components. This two-way, high-speed HDMI Ethernet Channel operates at up to 100 megabits per second. To use this data channel, each component in the system must be HDMI Ethernet Channel capable. You'll also need special HDMI with Ethernet cables; standard HDMI cables don't include the extra wiring you'll need to perform Ethernet functions. The HDMI Ethernet Channel requires changes to the HDMI 1.4 receiver and transmitter chips in components beyond those that the other features require. HDMI chips with those changes have only recently become available to manufacturers. As of early June 2010, HDMI Ethernet Channel has not yet appeared in any HDMI products available to the public. Because of the focus on 3D in new products, we don't anticipate that this Ethernet feature will be available in many new 2010 products, if any. The chip-level changes are in hardware; a future firmware change won't update products that were manufactured without HDMI Ethernet Channel capability.

HDMI 1.4 supports a source resolution of 4096 by 2169 at a maximum refresh rate of 24 Hz. But a move to 4k for affordable consumer displays is unlikely in the foreseeable future. The native resolution of the currently available Meridian/JVC 4k projector is 4096 by 2400, and Sony's 4k projectors are 4096 by 2160. These are the only 4k displays you can currently buy, but not easily or cheaply. (The Meridian, at about $185,000, is sold into very high-end home theaters, and the Sony 4k projector is sold for commercial theatrical use.) Native 4k source material is extremely rare even in Digital Cinema presentations. It's not likely that 4k source material will be available to consumers anytime soon.

HDMI 1.4 will support the wide color spaces that are available in some digital still cameras (sYCC601, Adobe RGB, and Adobe YCC6012). HDMI 1.3 already supports Deep Color and xvYCC, the only two expanded color options that are being discussed for full-motion video. But neither of these has appeared anywhere in the consumer world outside of a few HD video cameras and video games.

A new, smaller HDMI connector was developed as part of HDMI 1.4. This connector is intended primarily for portable devices.

The Automotive Connection System is a cabling specification that's designed to accommodate the environmental problems associated with in-car applications.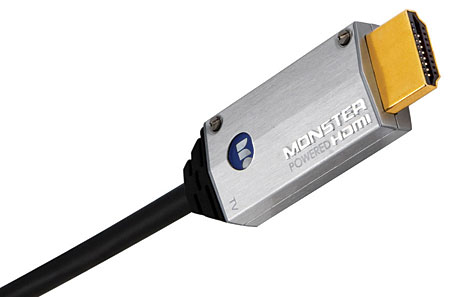 Cable Stuff
If you go shopping for an HDMI 1.4 cable, you won't find any such designation on the label. Although cable manufacturers will still likely blitz you with a bewildering variety of cables rated for different speeds, HDMI now recommends the use of only two broad cable classifications, each of which offers Ethernet or non-Ethernet options:
Standard HDMI: good for transmission rates up to 1080i/60. (Standard HDMI + Ethernet adds a twisted pair of cables inside the HDMI cable jacket that's dedicated to two-way broadband communications.)

High-Speed HDMI: support for 1080p/60 at a minimum, including Deep Color and 3D. (High Speed HDMI + Ethernet also adds a twisted pair of cables dedicated to two-way broadband communications.)
If you intend to use the HDMI cables for any of the advanced HDMI 1.4 features, including full high-definition 3D from Blu-ray, you may need a high-speed design to ensure full compatibility. Since high-speed HDMI cables have been on the market for a couple of years now, the cables you currently own might already fit the bill. Even standard HDMI cables might be OK. It's certainly worth checking out any HDMI cables you already own before you let a salesperson twist your arm into adding one or more sets of new, expensive high-speed HDMI cables to go with that new 3D HDTV. If the system doesn't initially work, the worst that can happen is a few days' delay while you make another trip to the video store or your favorite online cable shop to update your existing cables.
Other Stuff
While you will need a Blu-ray 3D player equipped with HDMI 1.4 for guaranteed full-resolution 3D performance, Sony has announced a firmware update to its HDMI 1.3–equipped PlayStation 3 machines. These updated players may have limitations with some discs; we won't know for certain until we try them out. But because of the huge installed base of PS3s, not to mention the huge potential market for 3D gaming, it's a pretty good bet that content providers will do their best to avoid any 3D content that might trip up that player.
Remember, if your A/V receiver or surround processor is HDMI 1.3, you're not necessarily out of the 3D game. You can purchase a Blu-ray 3D player with dual HDMI 1.4 outputs and run a direct HDMI video connection to your 3D HDTV and a second direct HDMI audio connection to your HDMI 1.3–equipped AVR or surround processor. But the only guarantee of passing 3D over HDMI 1.4 through an AVR or surround processor is if that device is HDMI 1.4 and has the HDMI 1.4 firmware needed to pass 3D. An HDMI 1.3 AVR, surround processor, or other device in the source-to-display chain might pass along a 3D source, but there are no guarantees that such a connection will be free of glitches, let alone work at all.