HBO Max, Disney, and Paramount Shift Strategies to Keep Streaming Alive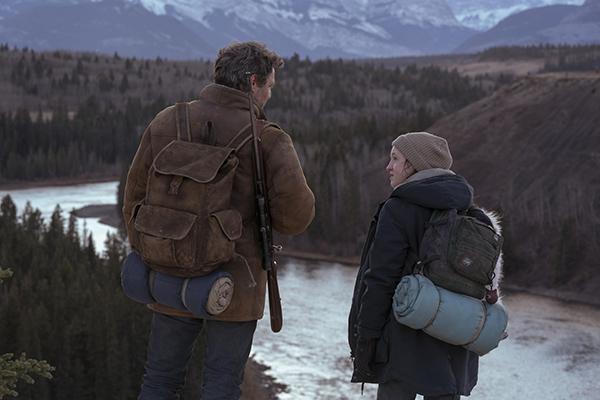 This past year has been a wake-up call for streaming studios. As post-pandemic churn set in, these services started to report huge losses. The strategy to offer as many original titles to their users was a losing proposition, resulting in mergers, restructuring, and a reduction in new production.
One of the more shocking strategies came when CEO David Zaslav took over with the merger of Discovery+ and HBO Max. Zaslav promised investors he would find $3.5 billion in savings. His plan included immediately removing many popular HBO titles.
Taking down these series saved the company on royalties paid to cast and crew and eliminated future production costs on those titles.
The result of the strategy was reported on a recent investor's call. The streaming division dropped to $217 million in the fourth quarter, about a third of what it lost in the third quarter of 2022.
Subscribers could no longer watch shows that include: Westworld, The Nevers, Raised by Wolves, The Time Traveler's Wife Love Life, Made for Love, Minx, Finding Magic Mike, Head of the Class, FBOY Island, Legendary, Gordita Chronicles, and The Garcias. But, as Zaslav commented then, the shows are being streamed elsewhere.
A Hollywood Reporter article claims that many of these titles have found new homes on free-ad-supported TV (FAST) channels.
Disney-owned Tubi has deals to stream Westworld, Raised by Wolves, Legendary, FBoy Island, The Nevers, Finding Magic Mike, Head of the Class, and The Time Traveler's Wife. Tubi planned to roll out the content in February, but it still hasn't been made available.
Other titles are moving to the Roku channel, including Westworld, The Bachelor, Cake Boss, Say Yes to the Dress, and FBoy Island, among other titles. Some will be available on both services. Roku has hinted that their licensed content will appear sometime in Spring 2023.
At the same time, HBO Max has had great success with the new seriesThe Last of Us. The popularity of the second season of The White Lotus has been a draw for subscribers as it got a bump when it won ten Emmys and two Golden Globe awards.
Zaslav revealed that Warner Bros Studios has struck a deal to make more Lord of the Rings movies. And, it plans to "take full advantage" of Superman, Batman, and Harry Potter.
A recent subscription price hike from $15 to $16 for the ad-free plan will undoubtedly help improve the bottom line in future quarters if the strategy to spend less for less content works.
Disney Finds its Own Strategy
When Disney+ first launched, the strategy was to release as many titles as possible to attract subscribers. It was expensive to run the streaming service, as the additional content created additional costs requiring even more subscribers to foot the bill.
Disney was also feeling the pinch and made a bold move in November 2022 to replace Disney CEO Bob Chapek by bringing back the previous CEO, Bob Iger.
Rather than offering tons of titles, Iger chose another option to focus on one fabulous title at a time, the kind of movies and series subscribers would never want to miss.
By offering less content and raising the quality of the offerings, Disney expects to cut expenditures by $3 billion over the coming years. Part of the strategy includes a focus on the most popular franchises like Star Wars and Marvel movies where it releases a new episode weekly.
Reduce Costs by Combining Services
Paramount Global used another strategy still. Rather than drastically cutting titles, it cut delivery costs by combining Paramount + and Showtime into one app. CFO Naveen Chopra also expects a boost from popular titles like Mission: Impossible, Transformers, Dungeons & Dragons: Honor Among Thieves, Teenage Mutant Ninja Turtles, and the Paw Patrol movies.
There are rumors that combining services may catch on. While Hulu, Disney+, and ESPN has offered a soft bundle with lower rates for subscribing to all three services, the company may combine delivery like Paramount+ and Showtime. All shows will be streamed from a single app if this hard bundle occurs.
The Bottom Line
Streaming is in an evolutionary state, with the bottom line dictating its future. The idea that a streaming service could simply throw money at content and try to offer as many original titles as Netflix has backfired for these major companies. It put them in a bad position as they lost money, and after the pandemic, they lost more with the churn of subscribers.
Although there will be fewer titles for higher monthly fees, we can only hope that the companies choose wisely and offer more truly quality content.