HBO Go Standalone Streaming Option Set to Launch in 2015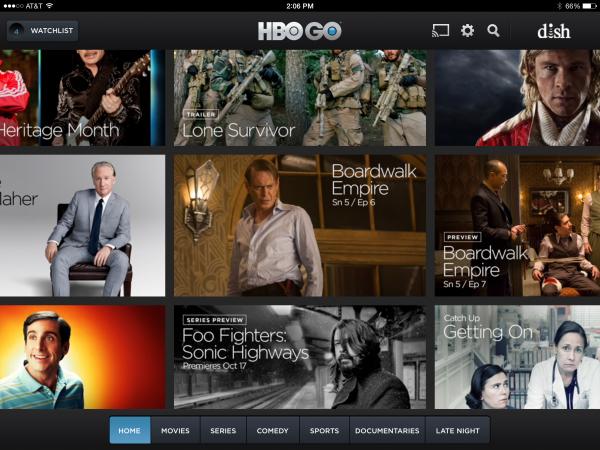 Cord-cutters who have given up cable have one more thing to celebrate. Today HBO officially announced that it will offer HBO Go as a stand-alone subscription streaming service in 2015. In other words, soon you won't need to subscribe to HBO from your TV provider to get HBO's vast library of programming available on the HBO Go app.
Those who have eschewed cable in favor of broadcast TV and over-the-top Internet streaming services have been asking for this for years. Would-be cable-ditchers who have been holding out because they've needed the HBO TV package to watch Game of Thrones or Boardwalk Empire can jump ship and cut the cord now that the premium channel will not require authentication that you subscribe to the channel on cable.
The announcement was made this morning at the Time Warner Inc. investor meeting. HBO is an operating subsidiary of Time Warner. HBO Chariman and CEO Richard Plepler told investors that the company wants to target the 10 million people in the U.S. who currently don't have cable or satellite TV and the 80 million homes that don't have HBO. He said "that is a large and growing opportunity that should no longer be untapped. It is time to remove all barriers to those who want HBO."
Plepler also stated, "We will work with our current partners. And, we will explore models with new partners" and use "all means at our disposal" to go after those homes without HBO. One way the company wants to work with its current partners, is to rework its partnership with distributors to increase revenue. According to Plepler there are hundreds of millions of dollars its (TV distributor) partners aren't sharing. Also, HBO will take over its own marketing as they have been relying too heavily on pay TV to advertise for them in the past. Plepler indicated that many are falling down on the job.
While HBO will continue to be included in cable and satellite packages, the standalone HBO Go app could impact the TV providers revenues. It begs the question, how will the cable companies feel about HBO going rogue? It's reasonable to speculate that HBO will be forced to make deals with broadband internet providers similar to those Netflix has been making.
No details were given about the proposed price or the technology that will be used to deliver the new HBO Go offering. It is expected that HBO will need to beef up their servers and streaming tech to handle some of those 10 to 80 million homes they are targeting. Earlier this year the current app crashed and was unable to deliver True Detectives when too many people tried to simultaneously stream the final episode. There is speculation that a stand-alone HBO Go subscription will be more expensive than the standard $8 per month of Netflix, Hulu Plus, and other online streaming services.
There are clues that the service will cost $12 per month, based on an HBO tweet of a TechCrunch story two years ago. Although more than other services, it would be a reasonable price for cord-cutters who would otherwise spend a good deal more for a cable package that charges extra to include the premium channel.
Plepler calls the new streaming HBO Go, the "most exciting inflection point domestically and internationally in the history of HBO."
Here's hoping that Showtime Anytime, which has limited cable and telecom partners for authentication, will follow suit.