Greg Lake: Like the Low End of a Steinway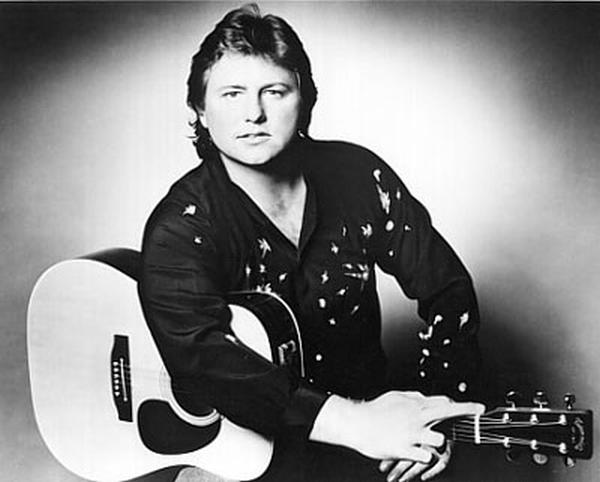 2016 was a brutal year for rock fans and especially for progressive-rock fans. We didn't lose just Prince and Bowie. We lost Keith Emerson's keyboards, and in the final month of the year, the extraordinary voice, not to mention the bass and guitar, of Greg Lake. The year before we lost Chris Squire's Rickenbacker bass. If you recall my
ELP in 5.1
review and
Keith Emerson tribute
, you might be a little tired of hearing about the keyboard-based power trio that was one of my boyhood heroes. But I can't let Greg Lake's death at age 69 pass unremarked.
His voice was like no one else's. In a rock scene overrun by yelping boys, Lake sounded unashamedly like a grown man, with a full rich baritone that had extraordinary range. I once likened it to a silver trumpet; the upper end of his range had a clarion power. But the cello might be a better metaphor. With age, his voice lost a little at the top and gained a little at the bottom, but he never lost his eloquent phrasing or precise pronunciation. That probably didn't endear him to the punk movement, which also mocked ELP for its well documented (and by some, beloved) excesses. The days when prog was the genre that dared not speak its name are gone, leaving a new generation free to appreciate Greg Lake.
Lake was in various bands starting in the mid-1960s. But if you were a rock fan growing up in the late '60s and early '70s, you probably first heard him on the first two King Crimson albums, including the prog classic In the Court of the Crimson King. Most likely your first exposure was via freeform commercial FM radio, which ignored the Top 40 and played long album tracks or even whole sides of LPs. Having heard his voice once, you'll have immediately recognized it on ELP's untitled debut album and an unbroken string of prog masterpieces that reached up to Brain Salad Surgery. Lake was a gifted songwriter in his own right. His 1975 single "I Believe in Father Christmas" went to number two in the U.K. Later, before and after ELP reunion tours, Lake would tour with his own band and with Ringo Starr. His final live outing (and album) was Songs of a Lifetime, a solo tour de force that mixed key songs with anecdotes from a very interesting career. He did not live long enough to see the publication, this spring, of his autobiography Lucky Man.
Though trained as a guitarist, Lake took up the bass guitar to win a spot in the historic debut lineup of King Crimson and his twangy bass is nearly as recognizable as his voice. Aiming to reproduce the low end of a Steinway piano, he had a unique sound. In ELP's cover of Copland's "Fanfare for the Common Man," it takes on a savage rasp and hiss. His dexterity and ability to keep up with Emerson's convoluted melodies and riffs were always well kept musical secrets hiding in plain sight. Play "Tank" from ELP's debut album, turn up your subwoofer, and marvel.
Lake was also a good, though not exceptional, guitarist. The electric guitar passages of "Karn Evil 9" always sounded awkward to me. But his acoustic guitar playing on songs like "From the Beginning" was golden. He relished playing the guitar as much as, and possibly more than, the bass. Watch him discuss his Gibson J-200. That's true love.
Lake struggled with his weight, and I relate to that, because I'm doing the same. When ELP disbanded and later hit the reunion trail, it was unnerving to see how many pounds he had put on in the meantime. He staged his duo reunion tour with Emerson, as well as his final solo tour, so that he could be seated part of the time—and it seemed perfectly natural because he was such a showman. The last time I saw him live was at the historic Tarrytown Music Hall (built in 1885) in upstate New York. I dragged my fat ass up the Hudson riverbank from the Metro North station to the beautiful center of Tarrytown, sweating, breathing heavily, my heart beating like a frog trapped in a barrel. During the performance, there was an odd moment when a stage light inadvertently threw an eerie shadow of Lake's head and the pegboard of his guitar onto a side wall. My eye was drawn away from the stage, toward the shadow, for a brief moment, and I thought: He's not going to be around forever. And neither am I.
I'm now glad I struggled up that hill. And heard that voice, in person. There will never be another one like it.
Addendum: Shortly before this was published, John Wetton, another prodigious King Crimson bassist, also passed away. His raw, fluid, volcanic basslines in the Crim touring lineups of 1972-74, especially in the nightly improvs, were in John Entwistle territory.
Audio Editor Mark Fleischmann is the author of Practical Home Theater: A Guide to Video and Audio Systems, available in both print and Kindle editions.