Google TV Gets Update and New Apps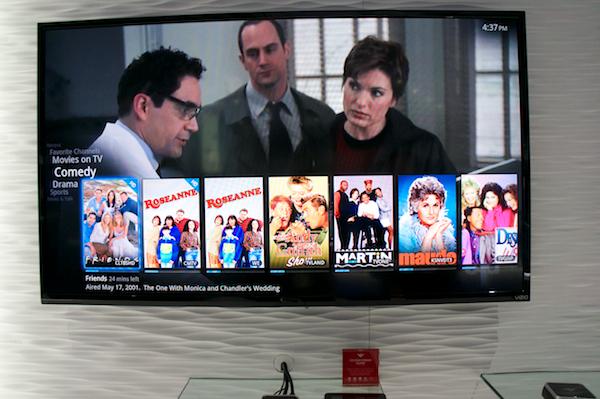 Manufacturers from Vizio to LG showed TVs with integrated Google TV and touted new features that will be available in a Google TV upgrade slated to roll out later this month. New apps, voice search, 3D, and more compatible apps are a few benefits of the update.
The Vizio Co-Star (that I reviewed recently) and other Google TVs will receive a new TV and Movies app that will now be called "Primetime." The app will add a new feature where recommended TV shows and movies can be displayed on the lower half of the screen while you continue to watch TV fullscreen. The Co-Star has a button to directly access "Amazon Instant Video" that previously accessed the service via the web browser. The update makes Amazon's streaming service available on a Google TV app that makes it easier to find and stream videos.
Voice search will be enabled in the upcoming update. This voice search goes beyond finding titles or actors. It can recognize casual language. Demonstrations included searching for "that love story that takes place on a sinking ship," which turned up Titanic and Poseidon Adventure. Users will be able to speak into a microphone in the remote control supplied with many new Google TVs and players. Older Google TVs will be able to use the feature on the Google TV app for smartphones.
Vizio showed 3D Google TV and will have an app with 3D content when the TV is released. It also will be able to pass through 3D content from a connected Satellite or cable set top box.