GoldenEar Sub Is Small but Thinks Big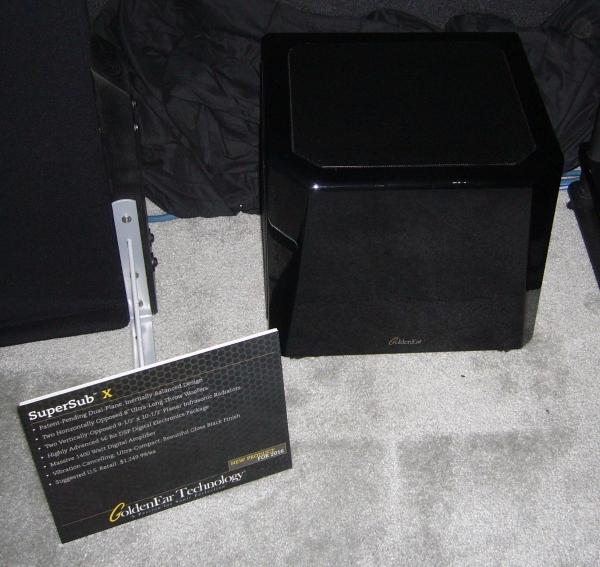 The SuperSub X joins the SuperSub XXL in the pantheon of GoldenEar Technology subs.
Beneath a thick, heavily braced, and gleaming black lacquer enclosure are two long-throw eight-inch woofers and two 10.5 by 9.5 planar infrasonic radiators. What the company calls force-canceling inertial balancing ensures that air moves not in the enclosure, but in the room. A 1400-watt Class D amp provides the necessary kick.
Price: $1249.
WHERE TECHNOLOGY BECOMES ENTERTAINMENT