GoldenEar Launches Triton One Tower Speaker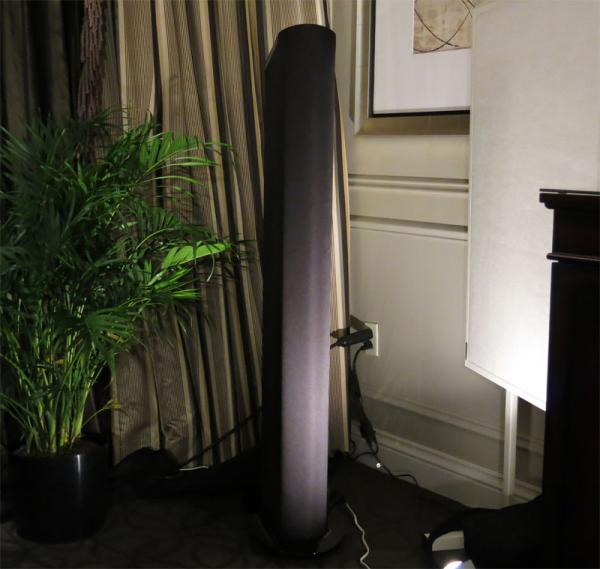 What might have been the most anticipated speaker launch of CES definitely delivered when GoldenEar demoed its new Triton One flagship tower speaker. Walking around the Venetian Hotel in Las Vegas, I kept hearing showgoers rave about the Triton One's sound -- no big surprise, considering that speakers like the Triton Seven have gotten such glowing reviews in Sound & Vision and other publications.
The $4,999/pair Triton One is basically a bigger, more powerful version of the company's Triton Two tower. The midrange/tweeter array at the top will be familiar to GoldenEar fans: two 5.25-inch midwoofers and a High-Velocity Folded Ribbon (HVFR) tweeter. Below that, the guts are much more substantial: three 5 by 9-inch oval woofers powered by a 1,600-watt Class D amp, with two passive radiators on each side to reinforce the bass.
The mids and highs weren't a surprise to me; they sounded as clean and spacious as the Triton Two does. But the bass was a little shocking: super-tight, super-powerful and seamlessly integrated with the mids.
I heard a few people saying the Triton One sounded like some $20,000-and-up high-end towers, but I disagree: I think it sounded better than most of them.