"Golden Years" Remixed - for your turntable and your iPhone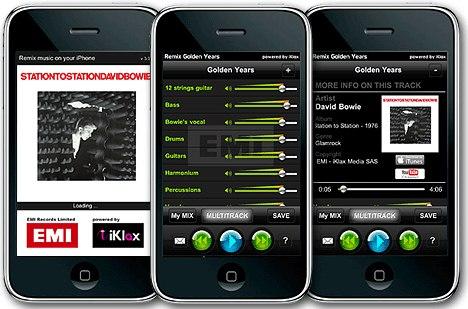 We mentioned a couple of months ago that David Bowie would be releasing an EP of remixes of "Golden Years," done by staffers of pioneering LA indie radio station KCRW. Well, June 7 is here, and the EP is now available , as is an iOS app (built by developers iKlax) that lets you remix the track yourself using 8 stereo stems bounced down from the original 16-track master.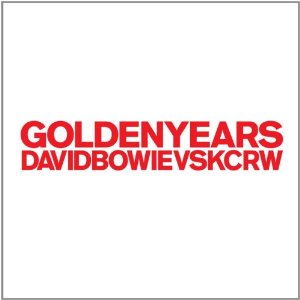 The EP features four radically different takes on the classic track - from Chris Douridas' bleeps and blips to Jeremy Soles' Jamaican-inflected wholesale rerecording on period instruments - along with Bowie's own 2002 remaster of the song. For a detailed account of the project (along with full streams of the remixes themselves), take a look at KCRW's blog.
Meanwhile, check out some 30-second clips below, and visit the Bowie catalogue site for further information on both the EP and the app.
"Golden Years" - Bowie's original album version
"Golden Years" - Bowie's remastered 2002 single version
"Golden Years" - Anthony Valadez KCRW Remix
"Golden Years" - Chris Douridas KCRW Remix
"Golden Years" - Eric J. Lawrence KCRW Remix
WHERE TECHNOLOGY BECOMES ENTERTAINMENT