DirectTV Now Launches with Free Apple TV, Fire TV Stick Offer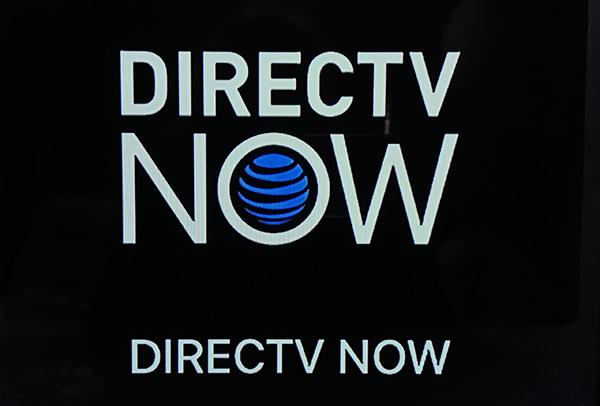 When AT&T acquired DirecTV in June 2015, they had plans beyond simply offering satellite TV. In the past year, the company has let it be known that they wanted to offer DirecTV programming OTT ("over the top" aka online). DIRECTV NOW launched today with apps for iPhones, Android, Apple TV, Fire TV and Chromecast. The mostly subscription service offers live and video on demand TV channels similar to those offered by Sling TV and Playstation Vue. While the app stops and shows error messages frequently and I'd recommend waiting, AT&T is offering some tempting incentives of lowered pricing and free hardware. Certainly AT&T will iron out the problems in the coming weeks. If not, the service does not require a contract and you can quit anytime.
The combination of AT&T cell service and streaming live TV is smart marketing. That is, the company charges for a subscription to stream but the customers can watch as many of the shows they want and not get charged overages. When streaming over cellular, the data usage for streaming video on DIRECTV NOW does not count towards the 15 GB monthly data limit.
DIRECTV NOW can also be streamed to apps on a Apple TV, Chromecast (from Android then iOS to follow in 2017), and Fire TV. If you have problems finding DIRECTV NOW in the app store, do a voice search for it. It's also available on both Apple iOS and Android apps for phones and tablets. The picture quality is better than that of my Dish Hopper. Sometime in 2017, the app will be available for Roku, Amazon Fire tablets, and smart TVs.
If you need a streaming player, the DIRECTV NOW deal is a good way to get one. Free devices are being offered as an incentive to entice consumers to pay in advance for their subscription. With a 3-month pre-paid DIRECTV NOW package, customers will get a free Apple TV. Or customers can opt for a free Amazon Fire TV Stick with Alexa Voice Remote that is included with a one month pre-paid package.
Still, it seems that all of these streaming Live TV options are missing the point of cutting cable—to save money and only get the channels you want. Like Playstation Vue, DIRECTV NOW offers bundles of channels similar to cable TV subscription tiers. Each plan is given a "cool" name: "Live a Little" has 60 live channels for $35/month; "Just Right" has 80 channels for $50/month; "Go Big" has 100 channels for $60/month; and "Gotta Have It" has all 120 live channels for $70/month. HBO and Cinemax are an extra $5 per month each. You can change your plan at any time.
To attract users at launch, the "Go Big" plan is reduced to $35/month instead of $60. The price will be grandfathered in for as long as you remain a customer (presumably, you won't be able to skip months to keep the pricing intact).
The pricing is comparable to Playstation Vue and Sling TV. While Sling TV starts at $20 per month, a plan similar to the Gotta Have It tier will add up to nearly $90 per month but will include a couple of Starz channels. Playstation Vue runs $65 per month and includes HBO and Showtime and can authenticate the HBO Go and Showtime Anytime apps.
DIRECTV NOW is marketed as "rules-free TV" which refers to the streaming delivery that doesn't require a satellite receiver and has no contracts. But DIRECTV NOW does have some rules including that you can stream to only two different devices at the same time.
Broadcast networks—ABC, NBC and Fox— are available live in a limited number of markets including Chicago, New York, Philadelphia, Los Angeles, San Francisco, Oakland, and San Jose. Like Playstation Vue and Sling TV, CBS and its affiliate stations are missing from DIRECTV NOW. NBC live stream is available on mobile and desktop only. The list of local stations can be looked up by zip code. Some areas include one or two channels. There is also a listing for regional sports channels.
While we don't know how long AT&T will offer the giveaways and deals on DIRECTVNOW, the initial app for both Fire TV and Apple TV are problematic. I've spent the day testing the apps and have received error messages several times during the day. While watching the live AMC channel, playback stopped and a message was displayed stating that the "maximum number of streams are already playing content" when it was the only DIRECTV NOW app that I had open. Pressing the play button again resumed playback. AT&T has a few original content series available on VOD. I was able to watch one episode, but after that, I couldn't get past a minute of playback before receiving error message 40. The explanation in the help center stated this was a problem with the server and that it might be resolved by exiting and restarting the app. This didn't work for either the Apple TV nor the Fire TV.
AT&T also released the Fullscreen app. Fullscreen streams a number of older popular movies and TV shows, and original YouTuber online video series. The established service worked perfectly on both iPhone and Apple TV. Typically $5.99 per month, if you are an AT&T wireless customer, you may qualify for an limited time offer of one free year of service. Like DIRECTVNOW, streaming over cellular will not count against your AT&T data limits. Movie titles include The Switch, Chasing Amy, 8 Mile, WildThings, Mission Impossible, Rounders, Good Will Hunting, Ferris Bueller's Day Off, Top Gun, Groundhog Day, Kill Bill, Mission: Impossible, Reservoir Dogs, Pulp Fiction, Dirty Dancing…and many more.
TV shows on Fullscreen includes all episodes of How I Met Your Mother, Dawson's Creek, Glee, Chuck, MTV's Eye Candy, Buffy the Vampire Slayer, Angel and others. Fullscreen offers a fun way to find something to watch by choosing your mood: Laughing till it Hurts, Learning New Things, Feeling all the Feels, Cheering Up, Getting Weird, Being Inspired, and IDK Surprise Me. You then choose whether you want to "snack" or "binge" watch.
Go to www.fullscreen.com/att to see if you qualify for a free year of Fullscreen.
DIRECTV NOW isn't exactly a replacement for DirecTV satellite service, but it can better suit those who don't want to be tied to a contract, who wants to change their plan on a whim or who want to stream to mobile devices when WiFi is not available. AT&T is continuing to offer DirecTV satellite service as well as their U-Verse TV programming. So far, I'm not convinced that these online live TV providers are much better than cable or satellite. I'm waiting for the truly ala carte offerings at better prices.