Gaming in Stereo: Mortal Kombat, Crysis 2, and MotorStorm Apocalypse Page 5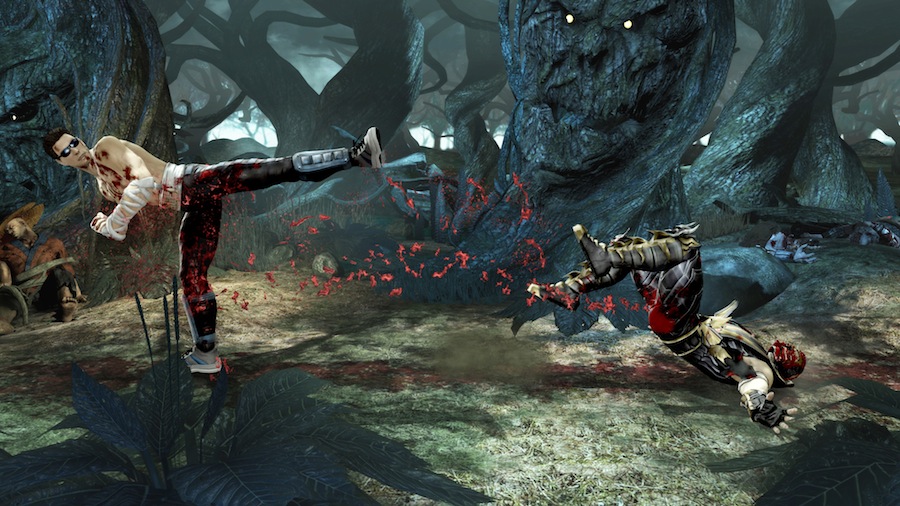 What's next?
3D gaming is admittedly still in its infancy, but most of what I've seen so far has been incredibly impressive - minor quibbles aside, the three games discussed here are enhanced noticably by the extra dimensionality. The question is open, of course, as to what, exactly 3D adds - or should add - to the gaming experience: enhanced playability (as in the case of Crysis 2's tracer fire); sheer wow factor (point to Apocalypse's collapsing cityscape); or overall immersive enjoyment (Mortal Kombat's finely detailed enviroment and uninterrupted playability). And of course, there aren't a ton of 3D TVs out there yet.
Meanwhile, we've certainly emerged already from the dark ages of stereoscopic gameplay. Almost every major first-party PS3 title is 3D enabled this year, and third-party developers are coming onboard in a big way, too. The House That Gates Built is maintaining its passive approach for the moment, paying more attention to user interface design and letting developers choose whether or not to support the new visual tech (perhaps because not every Xbox 360 has an HDMI port, thus the reluctance to force the issue). Call of Duty: Black Ops is 3D-enabled on all major platforms, but it's the exception – not the rule. Mortal Kombat and Tron: Evolution, among others, are available in 3D exclusively on the PS3.
The early buzz surrounding the upcoming Uncharted 3 (set to appear this November) is that it could be stereoscopic gaming's Avatar. (Speaking of which, James Cameron sees gaming, rather than movies, as the likely driver of adoption of 3D in the home theaters of the future, so the onus is truly upon game developers to create truly compelling content). According to EEDAR analyst Jesse Divnich, Uncharted 3's cinematic presentation, story, and action may make it that sort of game changer. We won't know more until we get our hands on it at E3 next month.
LATEST VIDEO