Free Bakpak Network Support for Everyone!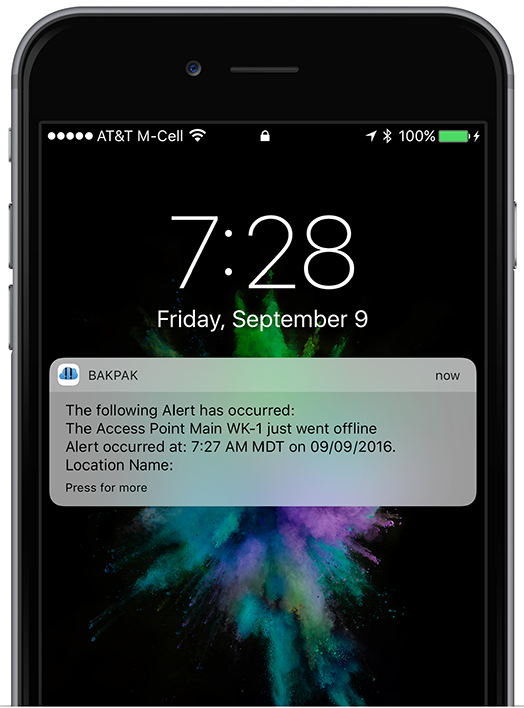 During its press conference today, Control4 announced the immediate availability of Bakpak 4.0 cloud-based network management system. Bakpak enables real-time monitoring of network devices, and allows rapid response to connectivity issues, including proactive device management, allowing dealers to hopefully address and correct an issue before a user even becomes aware of it.
Bakpak had previously been available through Pakedge, a networking company acquired by Control4 last year. The product was offered on a subscription basis, but today Control announced that Bakpak 4.0 is now available completely license and subscription free. Annual subscription fees for items previously considered as "premium", such as ISP monitoring and speed testing, have also been eliminated and are included as standard.
"Our Pakedge networking products are the foundation for high-performance networking in the connected home, "said Martin Plaehn, Control4 CEO. "Bakpak 4.0 is our first joint release after combining development teams and it should become an essential tool for all of our dealers to install and manage connected homes around the world. Today, we begin putting Bakpak into the hands of everyone offering our networking products."
Bakpak 4.0 is available today pre-configured for use with Pakedge's NK-1 wireless controller. The NK-1 has also seen a drastic price reduction and simplified license model to make it easier for dealers. An NK-1 with support for up to 15 wireless access points is $650 MSRP, with a 30 access point license for $2000. Existing NK-1 controllers being used with Pakedge WK and WS series access points can be upgraded to enable Bakpak 4.0 with no additional fees.
"The connected home is happening, and the need for local installation and prompt service by trained experts is ever-apparent," Plaehn explained. "With Bakpak now available to all of our dealers, Control4 is empowering our channel partners with the advanced management capability to provide the best experiences and services for their connected home customers."
Bakpak 4.0 expands its capabilities to include all connected devices within the home. This will allow dealers to remotely monitor home automation products including those connected via ZigBee, Z-Wave, Ethernet, and WiFi – bringing all connected devices into a single interface.