First Look at Spotify's New Video Channels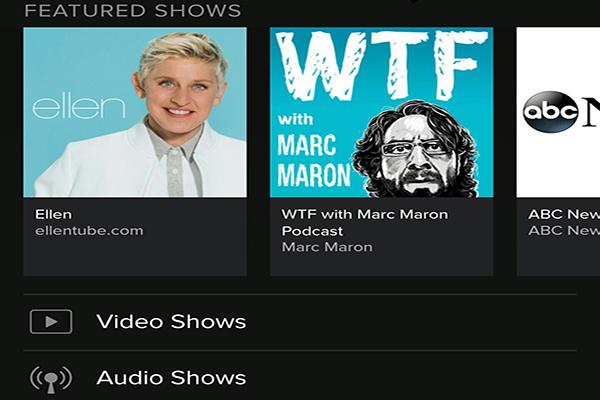 Spotify has made a name for itself as one of the leading streaming music services and this week will add video to its Android and iPhone apps. Officially, video will roll out on the Android app first, followed by an update to the iPhone app in the coming weeks. That being said, when I checked the Spotify app on my iPhone and Galaxy Note, I noticed that both already included the videos (however, my son's Spotify app is still music only). Shiva Rajarman, Spotify's Vice President of Product told
Wall Street Journal
that the company has been testing its app over the past several months with 10 percent of its users. I guess I was one of them. I often start a Spotify music playlist and don't really look at the app.
The addition of video was announced in May, 2015. It rolled out first in Europe and has now made it to the U.S. Launch partners include ABC, Comedy Central and Adult Swim, BBC, Conde Nast Entertainment, Elite Daily, Ted Talks, TBS and Fusion, Maker, and a few other video sources. Initially, it is showing only clips. However, in May, Business Insider reported that Spotify CEO Daniel Ek said that more original content will come in the future.
Spotify's home menu now includes an item called "shows." This brings up a screen with a choice of video shows or audio podcasts. Across the top of the screen are suggested popular shows. These include clips from Ellen on ellentube.com and from Conan O'Brien. The next row is featured (trending) video clips which as of this writing includes the viral video of the guy in the Panda suit rolling in the snow. Categories of videos are listed below.
The Lifestyle category includes videos from How Stuff Works, Tastemade, Ted Talks, Vogue, Glamour, and others. The Storytellers category includes Ted Talks and MTV videos. There are also categories for Tech & Gaming, Society & Culture, News, Learn Something, Comedy, Entertainment, Sports & Recreation (there are a limited number of ESPN videos), and Science & Nature.
Similar to the music service, users can "follow" shows to be notified when new videos are added. So far, there are only categories and no playslists. If Spotify can create a "Just For You" curated recommendation playlist, it might be a reason to watch videos on Spotify rather than on other services.
As I mentioned, I don't really look at the Spotify app when I play it, which is exactly why Spotify is adding videos. Their hope is to engage your eyeballs to serve targeted advertisers so they can charge more for their ads. At launch there is no advertising but expect that it isn't far behind.
Ads or no ads, I'm not convinced that video is a good add to Spotify until they can provide original or exclusive content. I can view the videos in dozens of other ways from YouTube to Facebook. For now, the videos just crowd a screen that I don't even look at.