Family Innovations Press Conference - Moms and Kids get Connected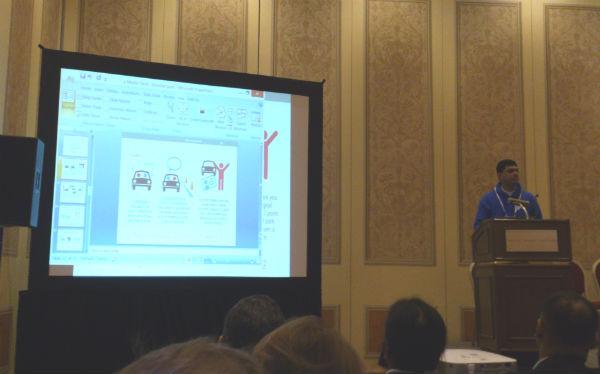 While most press conferences here at CES are geared towards big, life-changing electronics, there is a growing segment of conferences and products devoted to kids and families. While most companies target products to women by making them smaller and well, cuter, other companies are recognizing that moms also purchase serious technology to make their lives easier. Another oft-overlooked segment is the educational and children's technology market.
The Family Innovation press conference was presented by Living in Digital TImes. It showcased a variety of products from the MommyTEch, Kids@Play and TransformingEDU TechZones at the show. From programs that make it easy for teachers to create online content to apps that help autistic children reach out and communicate, this is an expanding and seemingly limitless new market.
One program that was especially interesting was a new phone from Kurio. Following up on their successful tablet, the new phone is geared towards children, with limits on what can be accessed online to limiting playtime.
Netgear also had a product aimed at moms-on-the-go. It's a mobile hotspot that can connect up to 16 devices, so mom and all the kids in the back of the Suburban can be connected reliably through the AT&T network.
Another rather interesting product was presented by Magisto. It brings life back into the family videos. It guides the users as they're shooting video to help frame and light it properly. After the video is shot, Magisto also helps add music and effects to make videos something families will look forward to creating and viewing over and over.
Innovations that enhance the lives of families, and more importantly, children, will only help future generations grow up to be better educated and safer than ever.