EZVIZ Makes DIY Home Security Easy and Affordable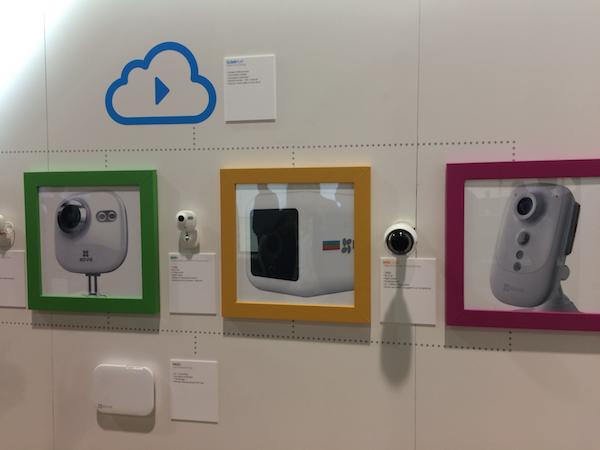 EZVIZ
makes cheap—no, that's not right, because they're high-quality so let's say very affordable—cameras for DIYers to use to monitor homes and apartments without breaking the bank in the process. The company's cameras are also small, unobtrusive, and, importantly, not ugly.
I tried out the EZVIZ Mini last year
and was quite impressed with the performance and form factor, especially considering the $69 price. Now EZVIZ is introducing several new models that, if they live up to their pre-release promises, will be even more exciting.
You can take a look at all the new products EZVIZ had on display at CES here. (Thanks, EZVIZ, my work is done…)
If you're still reading at this point, EZVIZ introduced three new DIY home security cameras. The Mini+ is a replacement for the original Mini that now includes 1080p video and two-way audio communication. It also has better motion detection capabilities that can distinguish significant motion from the unimportant motion of raindrops or moving trees. The Mini+ can be used as a webcam when plugged into a computer or laptop, and the Mini+ can accept microSD cards up to 128 GB in capacity for local storage of recorded video. The Mini+ will start at $109.99.
The EZVIZ Mini Cube is an outdoor, weatherproof Wi-Fi camera with 1080p resolution and night vision (up to 30 ft). The built-in PIR (passive infrared) allows the Mini Cube to run in standby mode until the motion sensor is activated. EZVIZ says the Mini Cube can wake up to full-function mode in less than 600 milliseconds. This helps give the camera's coin-cell battery an expected lifespan of 2 months. The Mini Cube also has a DC input for use indoors or outdoors without a battery. The Mini Cube is expected to start $109.99.
The Mini IQ has all the functions of the Mini + but adds Z-Wave Plus and environmental sensors for ambient temperature and humidity. It also has an expanded viewing angle of 140 degrees with distortion correction. Like the Mini Cube, the Mini IQ includes PIR sensors to minimize drain on the camera's battery. The Mini IQ will start at $139.99.