Edifier International Launches the Luna Eclipse Apollo Desktop System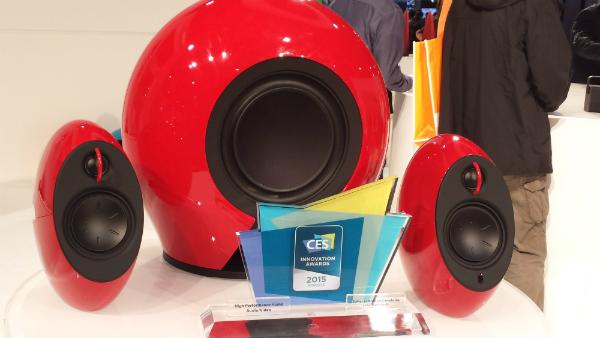 The new 2.1 desktop system from Edifier has been named a 2015 CES Innovations Awards Honoree, and one look makes it clear that it truly is innovative. The e235 Luna Eclipse Apollo is a 234-watt system with a stand-alone wireless Bluetooth subwoofer.
The e235 features two 2-way satellite speakers, each with a 3" driver and a ¾" tweeter along with twin passive bass radiators. The tweeters have 15-watt amplifiers and the mid-range drivers have 22-watt amplifiers. The subwoofer has an 8" driver powered by a 160-watt amplifier.Is it just me or does the sub look like South Park's Kenny?
While the subwoofer can be "connected" via Bluetooth, the system also has optical and 3.5mm inputs. There are touch-sensitive controls on the satellite speakers or you can use the small IR remote. Also new at CES, Edifier is showing the system in a 5.1 configuration.
Available for $499 for the 2.1 system in black, red or white, the Luna Eclipse Apollo will launch in April, 2015.
WHERE TECHNOLOGY BECOMES ENTERTAINMENT