Divoom Gets the Party Started With Voombox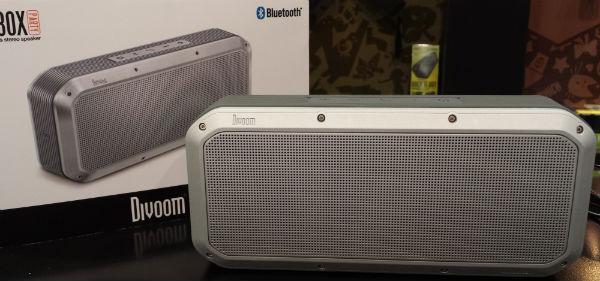 Divoom is showing off a few new portable players at CES, but none more rugged and outgoing than the Voombox-Party, a weather-proof player with a 3" subwoofer who's not afraid to play outdoors.
The Voombox-Party features a total of five drivers including that sub and dual passive radiators, along with 20-watts of power. It pairs effortlessly via NFC, so when you're playing with it outdoors, you don't have to mess with pairing it via Bluetooth. It can also be used as a rugged speaker phone. No one needs to know you're taking your business calls poolside. There is a rechargeable battery for up to 10 hours of playback, and it charges via micro-USB.
It is weather-resistant - both water and dust-resistant, so it can handle a beach party, picnic, or just a messy day in the shop or around the house. The Voombox-Party will be available in black or silver for $119, and it should be available by the end of January. Do you think anyone will notice if I leave the convention early and try this out by the pool at the Mirage?
WHERE TECHNOLOGY BECOMES ENTERTAINMENT