Definitive Technology Introduces Descend Series Subs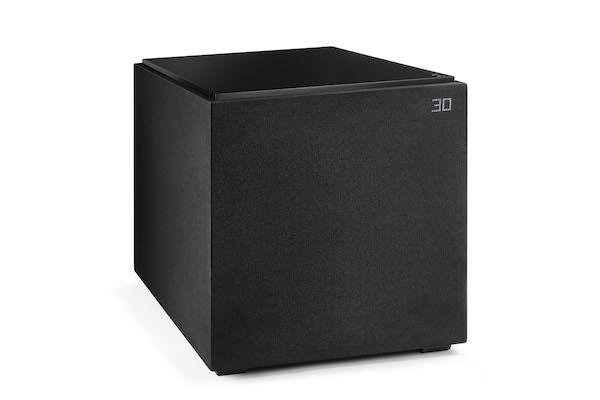 It's been some time since Definitive Technology rolled out a new line of subwoofers, but the new Descend Series lineup the company announced today looks worth the wait. The Descend family consists of 15-, 12, 10-, and 8-inch sealed models, each featuring a "3XR" driver array that couples an active driver with a pair of passive radiators.
"Definitive Technology was founded on the premise that superior technical innovation can deliver thrilling high-performance audio experiences for any need or application," said Frank Sterns, president of Definitive Technology. "We take R&D seriously, and we're home to some of the best engineering minds in the industry. The Descend Series is a must-listen for anyone who appreciates impactful, dynamic and extended deep bass" Sterns added.
According to Def Tech, the proprietary 3XR architecture "generates deeper bass and higher output levels due to the unique design of the two radiators, which are the same size as the woofer." The company adds that because Descend Series subs do not rely on ports, they are free of the "chuffing or distortion that plagues ported models."
Each model provides a dedicated LFE input, with stereo line-level RCA and 12V trigger and IR pass-through connections added to the 15- and 12-inch models. A Midnight Black finish option is available for all sizes, while the 10- and 8-inch offerings also come in a Glacier White finish. Def Tech's warranty for the Descend Series extends out 5 years for drivers and cabinets, and 3 years for amplification and electronics.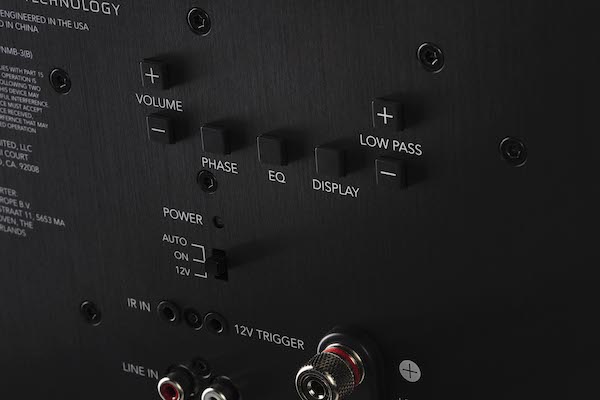 Descend DN15 and DN12
The $1,799 DN15's 15-inch and $1,199 DN12's 12-inch drivers are each powered by a custom-built 1,500-Watt class-H sliding rail amplifier, with the DN15 spec'd for below-20Hz extension. Both models feature an Intelligent Phase Control with 360-degrees of adjustment. According to Def Tech, this "enables listeners to further fine-tune their subwoofer's phase by combining the best elements of a polarity toggle, but with greater granularity, along with an all-pass filter, while automatically aligning the phase adjustment with the low-pass filter." Other features include 56-bit DSP for monitoring woofer movement to prevent distortion and Flat, Deep, and Loud EQ modes. Both the DN15 and DN12 also have a built-in front LED display and come with a remote control for volume, phase, and EQ adjustments.
Descend DN10 and DN8
Def Tech's DN10 ($799) and DN8 ($499) feature 10-inch and 8-inch drivers, respectively, each powered by a 500-Watt Class D amplifier. Both models feature level, low-pass filter, and 0/180° phase controls.
Descend DN10 and DN8 subwoofers are available now at DefinitiveTechnology.com and authorized Definitive Technology retailers. The Descend DN15 and DN12 are "coming soon."