The Decreasing Frequency of Personality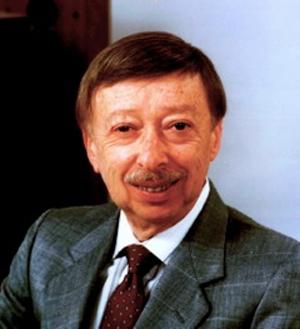 We lost a pioneer of the modern loudspeaker industry with the passing of William (Bill) Hecht earlier this year on September 12th at age 89. I was only five years old (and I imagine many of you reading this weren't even born yet) in 1967 when Bill Hecht patented his signature contribution to the audio world, the soft-dome tweeter, arguably the most widely used speaker driver worldwide for the last 30 years. I had the pleasure of meeting Mr. Hecht once during my career. In this age of Twitter, Facebook, LinkedIn, and the endless onslaught of 24/7 self-promotion, Bill Hecht was a quiet, self-effacing man who seemed most comfortable behind the scenes. Indeed, throughout his career, Hecht and his company, United Speaker Systems, was known for making the speakers that made other speaker companies famous.
It's sad enough for family, friends, and colleagues when a man passes from this world. Sadder still when that man helped enrich the lives of so many music and movie lovers around the world – most of whom have never heard Bill Hecht's name. Reading a bit of Mr. Hecht's story on the Phase Technology website brought to my mind something equally as sad (and perhaps largely unavoidable) about the current state of the audio/video industry.
In 1955…Bill decided to use his knowledge to develop some of the finest speakers available for the new home audio market. He began building one speaker by hand per week, selling them through a local radio and hi-fi dealer in New York City, and exhibiting at local hi-fi shows. As an example of amazing prescience, his tag line on literature and in his ads was "Theater sound for the home" - in 1955!
Believe it or not, there was a time when audio companies were started by people with such passion that they built speakers by hand and lugged them from show to show and dealer to dealer buoyed by the enthusiasm that comes from a total belief in what they were doing. In those days and many of the decades to follow, the audio business was young enough and not yet broken-in underneath the corporate saddle that personalities were able to roam free (and sometimes wild) in the industry. Not only did character matter, but characters mattered. It was simply impossible for the quirks and eccentricities possessed by the notable inventors, innovators, and designers not rub off and influence the gear they made.
In addition to meeting Bill Hecht, I've been lucky enough to have numerous other brushes with greatness over the years. Some of these "characters" may be well-known to you. Others may not. The briefest of lists includes Bob Carver, Matthew Polk, Sandy Gross, Peter Tribeman, Paul Barton, Allen Boothroyd, Noel Lee, and Ken Kriesel. Some, such as Gordon Gow and Paul Klipsch, were gone before I had the chance. That doesn't even begin to cover them all; nor does it touch upon any of the amazing "personalities" who made the (sadly shrinking) retail and (sadly aging) journalistic landscapes of the industry so rich, exciting, and entertaining.
While it may seem like name-dropping, I'm simply trying to point out that even as the a/v industry derives substantial benefits from becoming evermore professional and corporate, we should all be cognizant of the irrevocable loss of much of the character, characters, passion, and beauty that kept the gear we all love from becoming little more than bland and lifeless commodities on a shelf.
All of our sympathies here at Home Theater go out to Ken Hecht, Bill Hecht's son who took over the engineering mantle from his father many years ago, and the rest of the Hecht family. While Bill may be missed, nothing can take away the pleasure his designs and efforts provided for generations of music and movie lovers.