Dayton Audio Highlights 200-Watt Mini Amp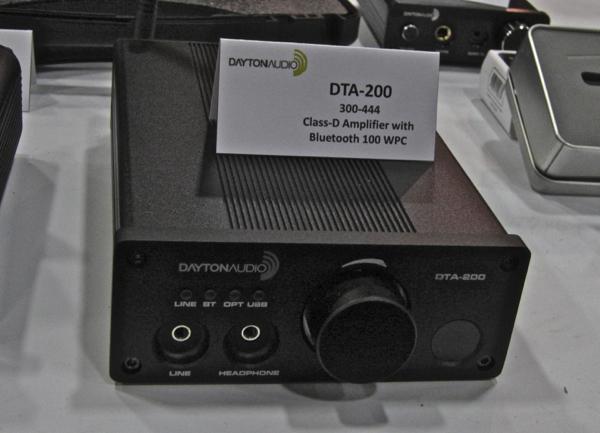 This mini amp from Dayton Audio will be available soon from that company's prime retail outlet, Parts Express.
It's a two-channel design said to deliver up to 100 W/ch into 8 ohms depending on the external power supply (a range of such supplies will be offered). No price was quoted, but I'd be surprised if it exceeds $200 with the most capable power supply.
Dayton also expects to offer upward-firing Atmos-enabled speakers early in 2017.
WHERE TECHNOLOGY BECOMES ENTERTAINMENT