D-Link Introduces Triple Band Router for 4K Streaming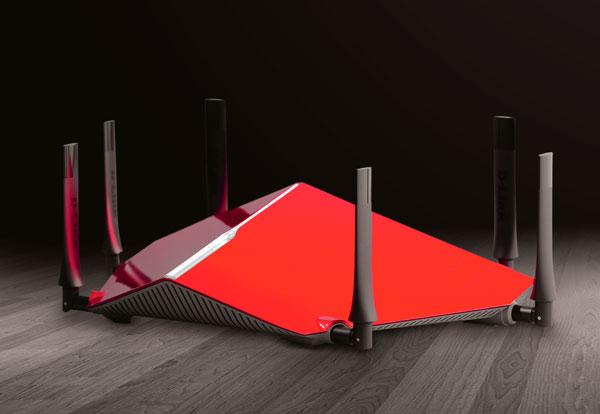 D-Link has announced a new line of AC routers optimized for 4K streaming. Part of D-Link's Ultra Performance Series, the DIR890L has a candy-shell red exterior with six omnidirectional antennas, giving it the appearance of an angled space ship.
Besides looking cool, the angles are intended to promote air circulation to keep the router's powerful processor cool, whether it's sitting on a flat surface or mounted on the wall.
The AC3200 uses beamforming technology and high-power MIMO antennas to ensure media players, smart TVs and other streaming devices receive maximum signal strength.
Previous routers have offered dual bands—one at 2.4 GHz and one at the less-crowded 5 GHz. The new AC3200 has a 2.4 GHz band plus two 5-GHz bands—one at the top and one at the bottom of the spectrum. The additional band enables more devices to receive uninterrupted Wi-Fi at fast speeds, according to D-Link.
WHERE TECHNOLOGY BECOMES ENTERTAINMENT