Cutting the Cord (with Strings Attached)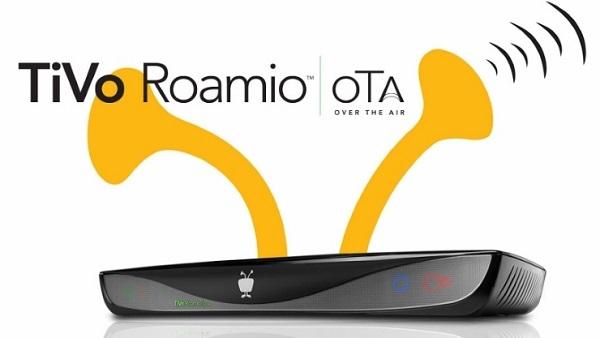 I am not a cheapskate. I am, however, very careful with my money. Okay, actually I am a cheapskate. In my weak defense, I work hard for the money, and I feel bad, real bad, when I underutilize its value. The continual drip, drip, drip of monthly fees particularly drives me nuts. Thus cord-cutting greatly interests me. Aereo was shining bright on my radar until the Supreme Court
shot it out of the sky
. Hmm, how can I get a cable experience with an antenna? Enter the TiVo Roamio OTA.
The "OTA" part of Roamio OTA refers to "Over The Air." For frugal folks, that acronym is like catnip. Actually, free catnip. By avoiding cable and satellite fees, over time, you'd have enough money to send your kids to an actual college, instead of that online "college" you're secretly hoping they'll pick instead. And, of course, the viewing convenience that TiVo delivers is superb. Moreover, the Roamio OTA provides a 500GB DVR (expandable to 1TB) that accommodates 75 hours of HD, eSATA port, four tuners, Ethernet, WiFi, universal search, and access to optional sources including Amazon, Hulu Plus, Netflix and YouTube provided you have broadband service. And, the Roamio OTA is compatible with the TiVo Stream that lets you send live and recorded TV to phones and tablets in or out of the home. All that for—get ready you tightwads—$49.99.
Obviously, your credit card is already out and ready to rock that deal. It's smokin' hot, compared to TiVo's entry-level cable unit that sells for $199.99. Hook up your OTA antenna, and kick back that La-Z-Boy. But, there's one more thing. TiVo requires a monthly fee of $14.99 with a 1-year commitment. Unlike some other TiVo products, there is no option for a one-time "lifetime" payment. Also, the unit cannot be upgraded to handle cable.
So, does that monthly fee make this Roamio a nonstarter? Well, maybe not. TiVo estimates that 1/3 of its new customers hook up their TiVos to an antenna. The Roamio OTA provides a nice alternative to the pricier TiVo units. And, it's estimated that cable-cutting households are growing at 400,000 annually. If even a fraction of those want TiVo, that's a good chunk of sales. Still, a Channel Master DVR+, Tablo, Simple.TV 2, or even a regular TiVo Roamio with a $500 lifetime option, over time, would be better deals.
The Roamio OTA is directly aimed at cable cutters. It doesn't have a CableCARDslot, so who else would buy it? But cable cutters cut the cable precisely because they want to escape from monthly fees, and Roamio OTA mandates a monthly fee. Sure, it's a fairly trivial amount compared to most cable and satellite fees, but it's also the principle of the thing. Replacing a big fee with a smaller one just doesn't really cut it.

SPONSORED VIDEO