The Custom Installer: The Media Server Revolution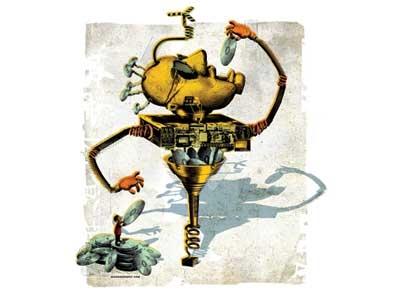 Back in high school, I had to write an essay on "the more things change, the more they stay the same." (I'm sure the teacher enjoyed reading it about as much as I enjoyed writing it.) While that might hold true for many things, it couldn't be more off base when describing the constantly evolving world of technology.
When one aspect of technology changes, practically everything it comes in contact with has to change as well. New high-rez audio formats called for new discs, and for new players and receivers with multichannel analog inputs. HDTV brought us multimillion-pixel video, which meant a new connection: component video. Then DVI. And don't get me started on HDMI! It's not just a connection; it's an evolving standard.
But these all pale next to the biggest change to hit the A/V world in recent memory: the move from physical media to hard-drive storage. Transforming music into digital files has cast ripples that have spread into massive waves of change.
Hard-drive storage is the way of the future - not just for portable and home gear, but for custom installation, too. For one thing, it's all but eliminated storage and space issues. Large CD collections used to be stored in megachangers - mighty Goliaths that not only made it hard to find the music you wanted to hear, but played only one disc at a time. Your daughter and her friends could hold your precious Nina Simone remaster hostage while they swooned over Fall Out Boy.
Not so with a server! Beside holding the equivalent of hundreds of CDs, many can also play multiple streams at the same time. I'm still impressed with the way the Control 4 system (see my review) pulled separate streams off an iPod to play in three different rooms.
LATEST VIDEO