Chromecast Adds Apps That Bring the Family Together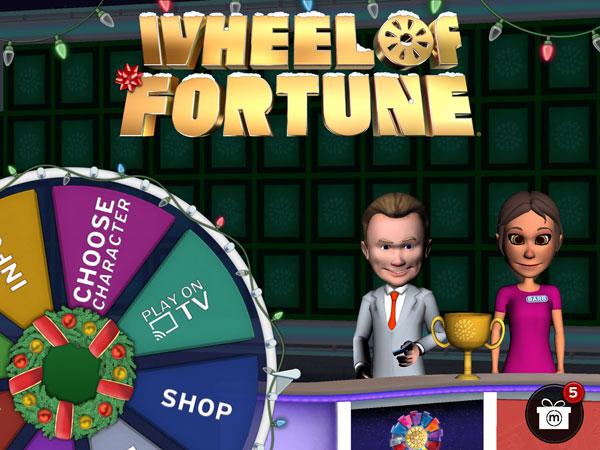 Over the past year, a growing list of streaming video and music apps have added Chromecast capabilities. This month there has been a surge of new apps that can cast to the Chromecast dongle (and now to the Nexus Player Android TV as well). Along with several streaming video apps, there are a number of popular games. These are not mobile video games, but versions of board games and others that family and friends can play together. The games turn your TV into the centerpiece of a family game night and are a surprisingly fun way to unite the family.
Pressing the Chromecast icon in a compatible app sends a link to the Chromecast (referred to as "casting") that plays the video chosen in the mobile app. Because it is a link, the video plays in the proper format for a big-screen TV. This is a better experience than mirroring a video that is meant to play on a small screen.
Recently TuneIn Radio, EPIX, and Comedy Central added Chromecast capabilities. Showtime Anytime, Starz Play, ENCOREPlay and Nickelodeon are also newly Chromecast-enabled. To have access to the catalog of full episodes, these cable channel apps require authentication showing that you subscribe to the channel from a TV provider. As these cable channels are part of the CBS and Viacom family, they will only work if you subscribe to certain cable companies and DirecTV. Specifically, DISH Network customers cannot use these apps to watch anything more than trailers, clips and a handful of series pilots. Most Chromecast-enabled streaming video apps have the usual adult fare which makes the two new kids channels—— Nickelodeon and Sesame Street Go —a welcome addition.
It's the new game integration that is changing the face of the Chromecast. A number of games available on tablets and phones can now be shared on the big screen, including: Wheel of Fortune, Hasbro's Monopoly Dash, Scrabble Blitz, Connect Four Quads, and Simon Swipe. These games allow users to compete by each using their own mobile devices or, in the case of Wheel of Fortune, a single tablet can be passed from player to player. While Pat Sajak oversees each player's wheel spins, there is sadly no Vanna White to turn the tiles. Nonetheless, these games bring the family together around the TV instead of a game board.
Another new game, Big Web Quiz, was developed exclusively for the Chromecast. It is controlled from a mobile phone or tablet and cannot be played without a Chromecast device. This game allows multiple users to guess answers to "trivia" questions on subjects from pop culture to geography, including fun questions like, "How many Woody Allens tall is Mount Fuji?" Because everyone answers on their own phone, all players can answer each question and compare scores that are based on how fast a player answers the question.
Just Dance has been a popular dance-moves video game for Playstation, Xbox and Wii. Adapted for mobile devices as the Just Dance Now app, dancers can follow the moves displayed on a tablet while holding their mobile phone. Now that Chromecast capabilities have been added to the Just Dance Now app, the mobile phone can be paired with the Chromecast. Dance moves are played on the TV, much as they are in the full video game. The paired mobile phone is used as the game controller. I quickly learned that it's important to have a tight grip (and a sturdy case) on the phone as some moves can send it flying across the room. The app provides a couple of free songs to play, or the game can be unlocked to play the entire library of 72 songs for an hour for 99 cents. You can also pay for a day, week, month, or even a year for $55.
Family games give the Chromecast a unique advantage over the Roku or Fire TV dongles. At $35, it's a great way to bring back family game night.
A Chromecast tip: If you are planning on switching to a new Wi-Fi router, be sure to prepare the Chromecast before you disconnect the current connection. Go to the Chromecast app and choose the direct Chromecast connection in the smartphone/tablet's Wi-Fi settings. In the Chromecast app, tap the setting that shows the current network and choose "forget this network." Disconnect from the Chromecast and unplug if from power until after you set up the new router. The next time you connect to the Chromecast you can easily choose the new Wi-Fi network. This procedure saves time and hassles when connecting to the new router.