The Chinese Electronics Show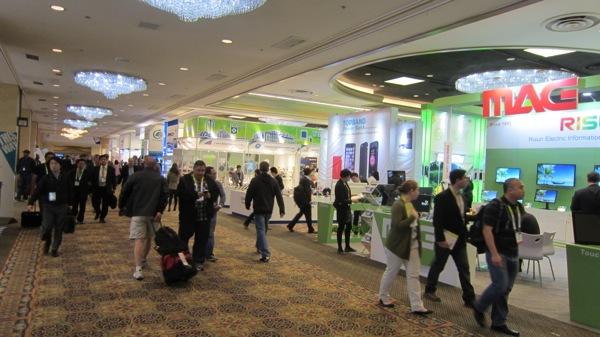 Fellow video scribe Pete Putman has described CES as the Chinese Electronics show. While not quite the case, you might think so if your only exposure to the show was the walk between the Las Vegas Convention Center and the adjoining Westgate hotel.
Along the way are literally hundreds of kiosks for a bewildering variety of mostly small Chinese manufacturers trying to market their wares here. Many of them are from Shenzhen, which appears to be the center of Chinese electronics manufacturing. Companies with a name starting with Shenzhen take up over 28 pages in the Official Show Directory!
This same area was Home Theater central for CES' in the mid-90s. Times have changed.
WHERE TECHNOLOGY BECOMES ENTERTAINMENT