Chicago to Tax Streaming Movies and Music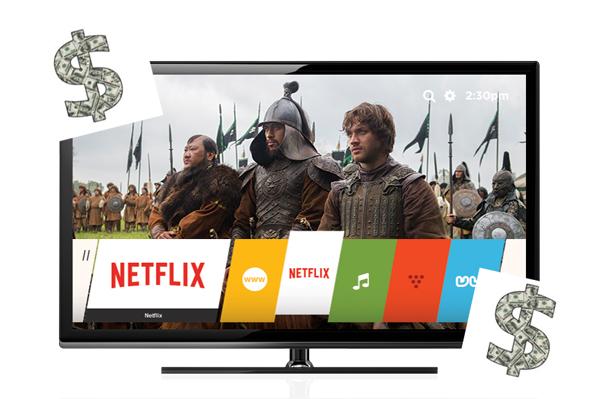 Perhaps it is a sign of the popularity of streaming that a city wants to tax the subscription fees of Netflix, Hulu, Spotify, and other services. Chicago is desperately trying to raise revenue for the city by tapping into a steady "stream" of income. Starting Sept 1, anyone who wants to stream video or music from online will have to pay more.
This isn't a new tax created specifically to raise money from online streaming, rather it is an reinterpretation and application—the city is calling it a "clarification"—of the Amusement Tax. The tax that was previously added to concerts and sporting events, will be extended to "digitally delivered entertainment." The upshot: a 9 percent tax will be tacked onto paid monthly streaming subscriptions of TV shows and movies, as well as rentals of movies, music, and games for those who live in the Windy City. While it's the streaming companies, not the customers that will be taxed, according to NPR, Netflix has already indicated that they will pass on the additional cost to their customers in Chicago.
Purchases of movies and music from Apple iTunes, Amazon, Vudu, and other online stores will not be taxed. However, Apple Music and rentals from Amazon and Vudu are included.
According to the Chicago Tribune, the tax extension is expected to raise $12 million a year. This number includes the Personal Property Lease Transaction Tax, which will be applied to businesses using cloud based services that the city calls "nonpossessory computer leases" (cloud computing). The tax will be levied on include cloud-based databases like those used by realtors and lawyers.
Mayoral spokeswoman Elizabeth Langsdorf defended the new tax to the Chicago tribune, "In an environment in which technologies and emerging industries evolve quickly, the City periodically issues rulings that clarify the application of existing laws to these technologies and industries…These two rulings are consistent with the city's current tax laws and are not an expansion of the laws."
Before we worry about such taxes expanding to other cities, the digital delivery taxes seem to be in line with other desperate measures of Chicago Mayor Rahm Emanuel. The Mayor has attempted to increase taxes on cable TV and stadium seats. He also tried to raise money by increasing fees on parking garages and telephone 911 costs. It is doubtful that this tactic, which is unpopular among Chicago citizens, will catch on.
Leave a comment and tell us what you think about this move.