Chicago Plays at Monster Retailer Awards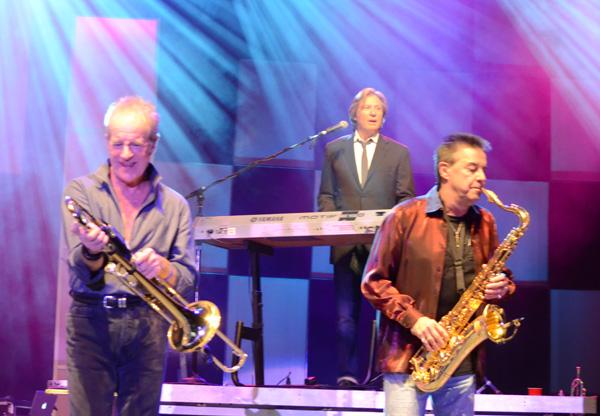 Attendees of the Monster Retailer Awards could wax nostalgic with Chicago. Many who swayed and sang along with the hit-filled concert could not have been born 45 years ago when the band began, yet the audience sang along with hits from five decades.
The Chicago set list included oldies "Make Me Smile," "Does Anybody Really Know What Time it Is," and "Colour My World." They continued through 70's hits "Just You 'N Me," "Feeling Stronger Every Day," and "Old Days," through later hits "You're My Inspiration," and "Hard Habit to Break." They came out for an encore after Head Monster, Noel Lee lead the audience in a roaring ovation, to play a rockin' rendition of "25 or 6 to 4."
The band took stage around 10pm after the Monster awards given to retailers who achieve the highest growth and percentages of total Monster product sales, and dollars-per-store sales. The retailers compete internationally. The Most Monster Power Retailer was  Media Market Russia in Moscow, Russia  
This year's Global Gold award was presented to Fry's Electronics in San Jose. The Global Gold award goes to the store that goes "above and beyond" others.
LATEST VIDEO
WHERE TECHNOLOGY BECOMES ENTERTAINMENT