CES Preview: Audio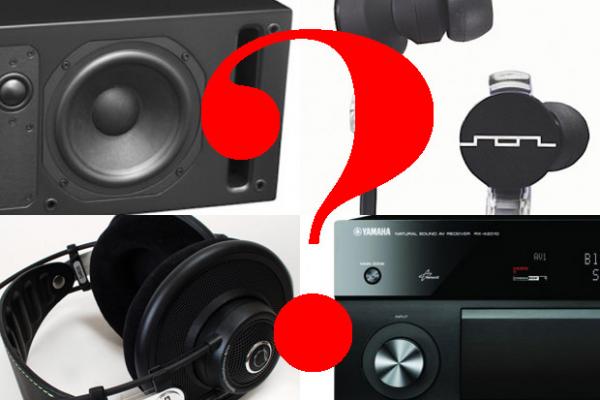 The Consumer Electronics Show begins next Tuesday in Las Vegas. Starting Monday — press day — you'll be barraged with news of the latest gadgets and gizmos. But what gadget bloggers and TV talking heads are likely to miss in their search for sexy baubles is all the stuff that's going on in audio. Sure, audio tends to be an unsexy field, but the people who care about audio are really passionate about audio. You can't get that worked up about cellphones.
Of course, Sound+Vision will be covering audio (and video) at CES in much greater depth than the mass media will. Just check here daily starting on Monday and you won't miss a thing. But before the show gets going, I thought I'd share a few educated guesses about what the audio industry's going to be debuting next week.
More Bluetooth
I think 2012 will be the year most people finally cut the cables on their audio systems, at least for their compact/portable systems. Bluetooth-capable systems just started to take off in 2011, but I think we'll see it included as a common feature in 2012—not only in compact speakers and iPod docks, but even in things like Blu-ray players and soundbars. While there's only a smattering of Bluetooth-equipped headphones available right now, it's likely to become a much more common feature in headphones in the coming year. And why not? Tangle-resistant flat cables are nice, but no cables at all are nicer still. As is a volume control right on the headphones.
More AirPlay
Of course, Apple's AirPlay technology will also be appearing in force at the 2012 CES. Although we saw some receivers and some compact systems with AirPlay last year, in 2012 I predict that an audio system without AirPlay will seem like a TV without 3D. (Except that you'll actually use and enjoy AirPlay.)
More High-Efficiency Amplifiers
It's taken a long time for the audio industry to warm to high-efficiency amplifiers, which go under various monikers including digital, switching, Class D, Class G, Class H, and Class T. High-efficiency amplification has had some problems in the past, including high radio-frequency emissions, questionable sound quality, and the fact that so few manufacturers knew how to make them. But more and more high-quality audio companies are making the switch, including Pioneer, Mark Levinson and, most recently, Anthem. I predict that at the Venetian Hotel, the place where most high-end audio companies exhibit at CES, we'll see at least a couple more big names in audio embrace high-efficiency amplifier technology. Which doesn't mean traditional Class AB amps will go away. Instead, they'll be Britainized — i.e., they'll still be around, they just won't rule the world anymore.
More Kick-Ass HTiB Systems
I think — and hope — that Paradigm and Cambridge Audio started a new trend last year with the introduction of super-compact home-theater-in-a-box (HTiB) systems that don't have to apologize for their sound quality. We've already seen the launch of the Wharfedale DX-1(review in the works). I think more speaker companies are going to get the idea that a compact, no-compromise system can sell, and that maybe surrendering the HTiB field to the guys who make TVs was a mistake.
More Celebrity-Endorsed Headphones
This is an easy one. The only question is, who will be the new celeb endorsees? There are still plenty of high-profile rappers — Kanye West, Common, Eminem, Pitbull, Drake, etc. — who to my knowledge don't have a headphone endorsement deal and therefore are sure to suffer dwindling street cred if they don't ink with some major manufacturer soon. And of course, the roster of dead musicians has barely been tapped with Miles Davis and Bob Marley. How about Elvis? Jim Morrison? Charlie Parker?
Fortunately, the indefatigable Dr. Loof Lirpa hinted to me a few weeks ago that his company might be entering the celeb headphone biz. "None of that 'Slap my name on it and show me the money' crap!" he told me. "These will be good!" Rest assured that if his company makes any introductions at CES, S+V will have the exclusive.
LATEST VIDEO