CES 2017 Preview: U.S.-Built Thiel Speakers, More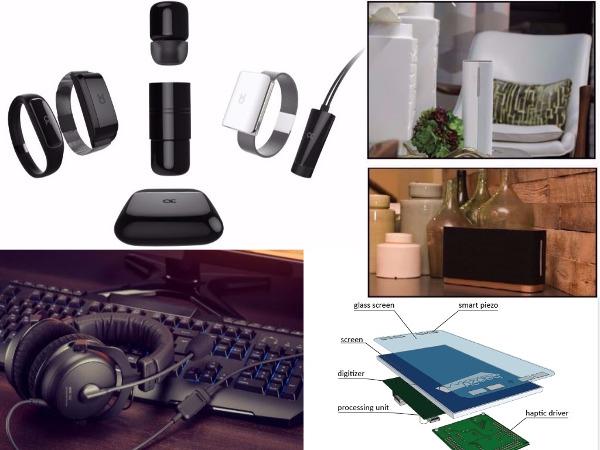 With less than two days to go before CES kicks off in Las Vegas, here's a look at the latest pre-show news to hit our inboxes.
• Thiel Audio will introduce 18 new products, including a 40th Anniversary series of speakers that will be built in the U.S. "Bringing manufacturing back to the United States is a strategic move to elevate the level of quality and precision of the 40th Anniversary product line and future products launched by the company," said Stuart Levine, chief revenue officer. The collection will launch with three models: four-way and three-way tower speakers and a two-way bookshelf model. Thiel will also unveil its first wireless speakers under the Aurora LifeStream banner. Available in black or white, the portable home and battery-powered speakers will support DTS Play-Fi, AirPlay, and Bluetooth streaming, "enabling users to connect seamlessly from their devices to as many as 16 speakers at one time." The speakers will also support Alexa, the cloud-based voice service/personal assistant Amazon uses in its popular Echo series of speakers, "upon the release of the DTS Play-Fi software update."
• Beyerdynamic USA will demonstrate the second generation of its MMX 300 "ultimate gaming headset," featuring an over-ear hi-fi headphone and "cockpit-proven" microphone. The new version is finished in matte black and has a detachable cable. "The cable thus not only withstands pressure exerted by office chairs rolling over it, it also survives someone standing on it in the heat of battle: rather than tear the headset from the wearer's head, the connector coupling releases effortlessly from the housing," the company said.
• Omaker will introduce Wow, a portable Wi-Fi-based wireless speaker that supports Amazon's cloud-based voice service/personal assistant, Alexa. The company said Wow is one of the first third-party speakers to be approved for integration with the Amazon platform. Users can use their voice to operate the speaker, access news reports or select a streaming service such as Spotify or Amazon Prime Music, shop online, control smart-home devices, and ask questions instead of having to type them into a Web browser. Alexa adapts to speech patterns and vocabulary over time and is said to work when music is playing and in noisy environments. The speaker also supports Bluetooth streaming and includes an app.
• French start-up HAP2U will demonstrate a patented haptic interface technology that is said to bring a heightened sense of touch to touchscreens. The system uses ultrasonic vibration to control the friction between a finger and a touchscreen to create the sensation of turning a knob, moving a slider, or feeling different textures. The company sees a potential applications in the gaming, mobile, automotive, and medical fields.
• Ashley Chloe will introduce Fuse, a set of wireless earbuds that can be carried, charged, and connected in different wearable forms for a "personalized experience." Described as the "world's first modular wireless earbuds," two ceramic earbuds fuse together via a connector to form of a pill-shaped module that can be placed in a bracelet, pendant, or other accessory casing. The earbuds feature touch control and are powered by a high-density battery that can provide up to one hour of play time after 15 minutes of charging. A voice-controlled app provides equalization. The company is targeting fall delivery and a retail price of $199.