CES 2013: Sony Press Event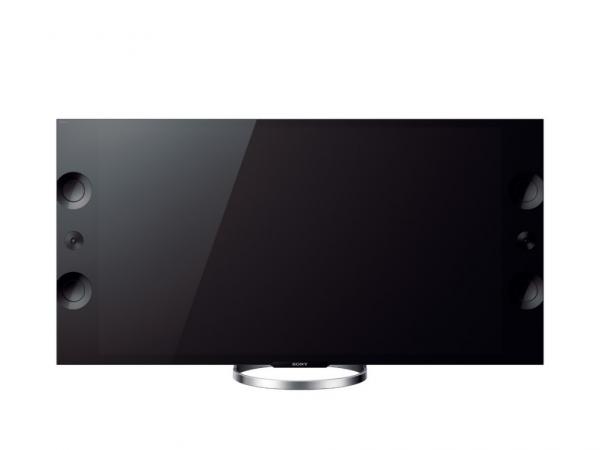 Breaking with tradition, Sony's press event at CES was a celeb-free affair. No Will Smith, no Taylor Swift, no that guy who acted in the most recent Spider-Man movie. The star of the show was clearly the company's new Xperia Z smartphone, but I'm not going to talk about that. What I am going to discuss is 4K, aka "Ultra HD," as the rest of the industry seems to be calling it.
Sony plans to expand its 4K ecosystem with several new products in 2013. The most interesting for those lacking the $25,000 required to buy the company's 84-inch 4K LCD will be a pair of smaller-screen models, the 65-inch XBR-65X900A and 55-inch XBR-55X900A (shown above). Features of the edge-lit Triluminous displays (Sony's presentation was short on detail, though a previous "Triluminous" LCD series, the XBR8 from a few years back, contained a full array backlight with red, green, and blue LED modules) include passive 3D, a 4K X-Reality PRO upconversion engine, Screen mirroring via Wi-Fi, and MHL-readiness for plugging in a compatible smartphone or tablet. Both will arrive in stores this spring (prices TBA).
Another 4K item of interest that Sony announced was a prototype 4K OLED TV. No suggestion of a timeline to bring such a thing to market, but it is the largest and the highest-rez (the OLEDs forthcoming from Samsung and LG are both 1080p models with 55-inch screens) such set to be mentioned so far.
Other 4K-related news included the Sony 4K World content distribution service. Once again, details were scant, but 4K World seems to be an Ultra High-def download service involving a Sony media server. Also mentioned was a prototype 4K consumer camcorder and a line of "4K Mastered" Blu-rays — i.e., standard-format discs sourced from a 4K video transfer.

SPONSORED VIDEO