CES 2013: Off the Beaten Audio Path
Polk Live:
Showgoers listened over UltraFocus 8000 noise-cancelling headphones ($349) while Baltimore's "cosmic soul cowboy" Bosley Brown and band performed live in a soundproof booth, the first stop in Polk's Listen Up Tour. Next stop: Macworld.
LP to iPhone: Ion's iLP digital conversion turntable ($129) records directly to an iPad, iPhone, or iPod using the free EZ Vinyl/Tape Converter app. The table has a USB port for connection to a PC and RCA outputs if you want to go old-school and skip the digital conversion.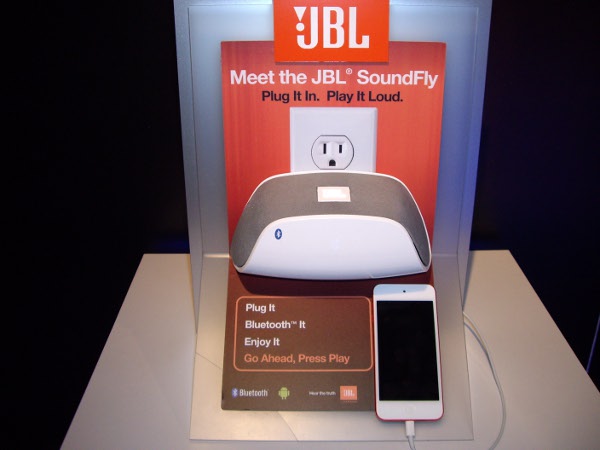 Discreet Sound: Want a little music in the bathroom or maybe out in the garage while you finish your Mr. Fix-It project? No problem, just plug SoundFly Air ($200) into any AC outlet and stream tunes from your iPhone or iPad; up to four Flys can be controlled simultaneously. A Bluetooth version that works with only one speaker is available for $180. Sound is decent—much better than the awful sounding Outlet Speaker ($100) BēmWireless introduced at CES.
LATEST VIDEO
WHERE TECHNOLOGY BECOMES ENTERTAINMENT