CES 2012: The Samsung OLED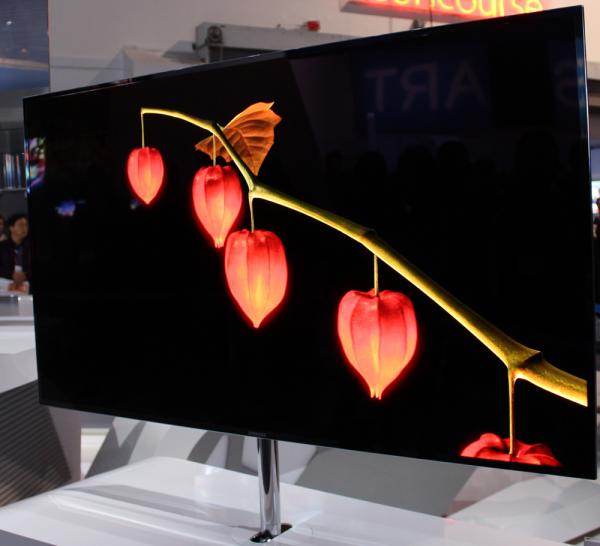 Few details were announced regarding Samsung's OLED, or Organic Light Emitting Diode HDTV.
With all the skepticism and cynicism I can muster, I will say this: OMG.
This thing looks amazing. There's no model number, ship date, or pricing info, but I was promised it is a real thing.
On the brightly lit show floor, the OLED's popped with LCD-like brightness. Yet at the same time exhibited totally black blacks. They were stunning. Do Want.
The pictures hardly do them justice, but look at how impossibly thin they are.
Things we do know: it's 55-inches, uses RGB OLEDs (that's the "super" part), it's 1080p and active 3D, and has all the interactive do-dads that the other top line Samsung TVs have.
Will we see it this year as promised? I hope so.
LATEST VIDEO
WHERE TECHNOLOGY BECOMES ENTERTAINMENT