CES 2012: Arcam rSeries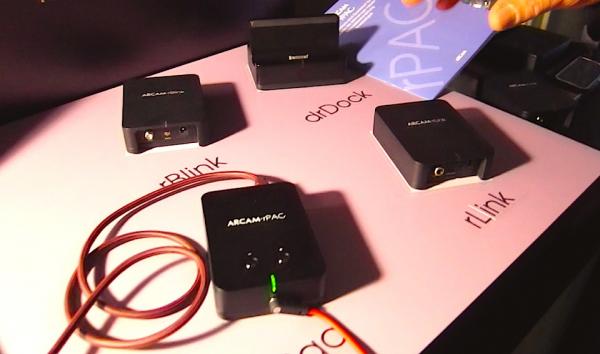 Arcam were showing an interesting little collection of solidly-built digital audio solutions in their suite at the Venetian. The new r-Series DAC modules (following in the lineage of the highly regarded rCube) provide ways to get a variety of digital audio into your existing system - whether you're using a Bluetooth, USB, iOS, optical, or coaxial source - at minimal cost (US pricing isn't set, but should be in the sub-$200 neighborhood).
While we didn't get a chance to hear the units (they'll be rolling out over the next few months), build quality was typically solid as you'd expect from Arcam. Watch the company's US rep, Michael Marko, as he walks us through the lineup in the video below.
WHERE TECHNOLOGY BECOMES ENTERTAINMENT