CEDIA Expo 2012: Kaleidescape Pairs with Leonard Maltin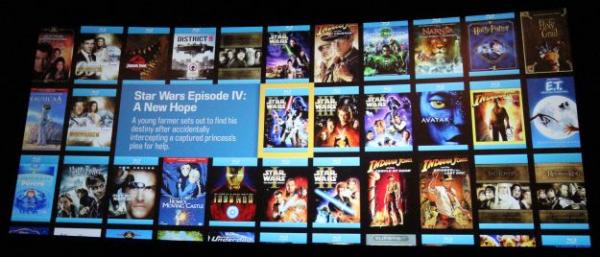 Kaleidescape has paired up with storied movie critic Leonard Maltin to offer their customers a specialized list of movies hand-picked by the man himself.
Even if you don't have a Kaleidescape system, they've posted video interviews with Maltin on YouTube about the movies.
All the info and one of the videos after the jump.
Kaleidescape asked Maltin to put together a group of movies their customers may have missed. Some selections were classics with new restorations, others were out-of-print movies Kaleidescape got special access to, some were recent films that had quality that belied their subject matter.
Bundles like these aren't new for Kaleidescape. Their average customer, says the company, has 508 titles in their digital library. Other bundles — like one that includes all the Academy Award winners — are very popular.
The Leonard Maltin Recommends Collection is $545 for 26 titles on DVD, or $445 for 17 titles on Blu-ray (not all of the movies are available in HD). The pricing adjusts accordingly if someone wants the Blu-ray collection plus the non-HD titles on DVD.
Leonard's conversations about the movies are available now on the Kaleidescape website (where you can see all the titles and find out more info) and on YouTube.
Also announced at the show: Rotten Tomatoes and Common Sense Media ratings will be embedded in the Kaleidescape iPad app.