CEDIA 2016 Preview: Everybody's Talking, But Is Alexa Listening?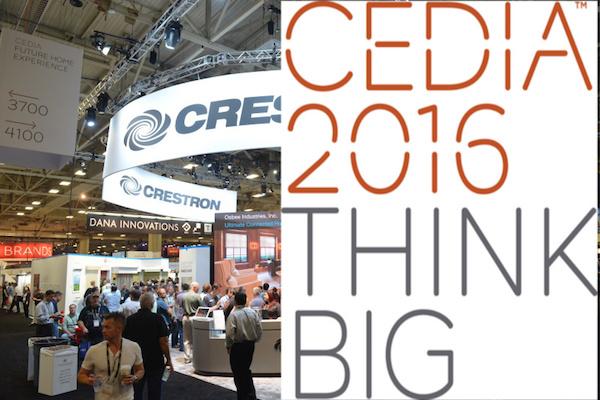 Sound & Vision
's coverage of
CEDIA 2016
kicks off on Wednesday. As usual, our hard-working, no-time-for-partying crew will be posting daily so be sure to check back here as often as you can so you don't miss any of the excitement.
Automation, of course, is part of the meat and potatoes that's devoured by custom integrators who attend CEDIA. This year, it looks like everyone will be talking about talking—to their automation systems, that is. Reliable voice recognition technology has been one of the holiest of holy grails sought by almost every vendor who's ever tried to make product A work with product B in a way that's natural and intuitive. If only you could just say, "Turn on the lights" and have the lights actually turn on instead of "I'm sorry, I'm not available right now" or some other asinine reply.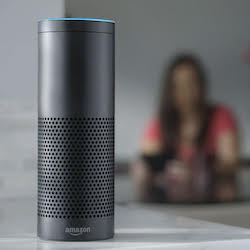 At the moment, the most successful voice recognition technology is Amazon's Alexa. It doesn't understand everything, and you still have to speak in a structured way so Alexa will understand exactly what it is you want done; but—and I say this from personal experience—the Alexa service is amazingly good, especially compared to the other high-profile voice recognition platforms.
Alexa is one of those technologies that fall under the "if you can't beat them, join them" umbrella. That's not just my opinion, though. We can expect to see quite a few Amazon Alexa integrations/partnerships announced at CEDIA—and it's highly likely that one of the most exciting announcements will be from a pretty high-profile company involved in the custom integration market. Some of the other companies who will be demonstrating integrations with Amazon's Alexa service are WyreStorm and Energy Squad.
Josh.ai is a voice-controlled smart home technology, but it's not based on Amazon's Alexa. The company says Josh has been in development since 2012; and they tout themselves as being "the first voice activated home automation system for high-end homes" and will be launching the system at CEDIA.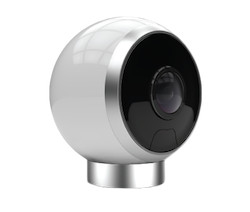 Among the other companies who are sure to introduce some sort of limited voice recognition and control is IC RealTime with its new Allie Camera. The VR camera is said to be able to capture 4K video in 360 by 360 degrees and can live stream to YouTube in 360-degrees 24/7. With all that going for it, the Allie Camera's voice-activated control capabilities almost seems anti-climactic.
On the audio front, Sonos recently made headlines when it announced it was going to be playing much nicer with established automation system manufacturers and the systems that go in their customers' homes. Crestron, for example, will be demonstrating the company's new ability to natively control Sonos systems. Other partner companies expected to incorporate Sonos' official third-party API are Control4, Deutsche Telekom's QIVICON, iPort, Lutron, and Savant.
After six years in the wilderness, the iconic audio company, B&K, is now under new ownership. B&K has been "reimagined for 2016" and will be showing off its one-of-a-kind solutions for custom installation, home theater, and multi-room audio."
Sure to be one of the outstanding home theater highlights at CEDIA this year will be the Grand DTS:X Theater and Dolby Atmos Theater presentations. The system will include gear from Seymour Screen Excellence, Cinema Design Group, Datasat, Induction Dynamics, and Sony. Since I have one in my home now for review, I'm going to be very interested in seeing how Phase Technology's new and extremely impressive dARTS speaker system (with Audyssey MultEQ Pro) will sound in the tough environment of the CEDIA demonstration rooms.
Smaller audio introductions will be made at CEDIA, as well. Riva Audio will be introducing its new RIVA WAND Series—"a customizable and easy-to-use multi-space audio system that delivers high-quality, stereophonic sound for an unrivaled audio experience to every room or outdoor location from any networked or online source." No stranger to distributed audio, Atlantic Technology is announcing its new PBM2 Powered Bass Module that can be used to add bass to a compact audio system or integrated into a multiroom audio system. Atlantic Technology will also debut a wireless speaker system, code-named GateCrasher, with GoogleCast, multi-unit interconnectivity, Wi-Fi and Bluetooth streaming, and solid, real-wood cabinets with premium finishes.
CEDIA will be the world launch of SIM2's NERO 4 DLL 4K UHDS projector and the SIM2xTV LASER-powered close-proximity display system, which, according to the company, will allow custom integrators to create "a real invisible display solution" for their customers. SIM2 also claims they will be showing "the only real HDR Projection System available in the market." 4K video distributed over IP should be a hot topic, too.
Lighting and automation company, Lutron, will be celebrating its 25th year attending CEDIA. Lutron folks promise there will be some exciting announcements—but so far, they've been very tightlipped about it.
That's only a small part of the excitement CEDIA 2016 has in store for those of us lucky enough to be able to make the trip to Dallas and attend the event. We'll be posting blogs furiously for the duration of the show, so check back frequently for all of the important news from CEDIA 2016.